Associate Government Affairs
FARE is seeking an Associate Government Affairs to assist us in providing support for our federal lobbying and advocacy efforts to help improve the quality of life for the more than 32 million Americans with life-threatening food allergies.
The position reports to the Director, Advocacy, assists the Vice President of Government & Community Affairs, and works closely with members of other departments across the organization. 
The position has two distinct functions – supporting the organization's federal lobbying efforts while engaging and helping to grow our nearly 50,000 advocates located in more than 98% of all U.S. House Districts. 
Download an application.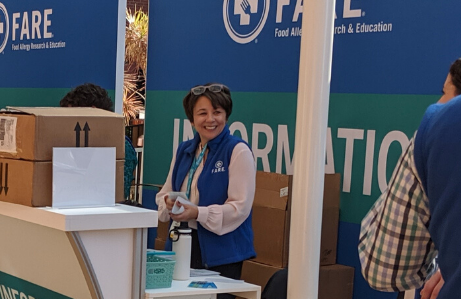 Apply Today
FARE's mission is to improve the quality of life and the health of individuals with food allergies, and to provide them hope through the promise of new treatments.