FARE Scientific Advisory Council
In support of FARE's mission, the Scientific Advisory Council (SAC) serves as a forum to review recent progress in multiple areas with the goal of identifying innovative approaches that can be applied to food allergy research.
James Allison, PhD
University of Texas MD Anderson Cancer Center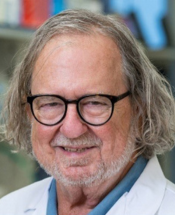 Dr. Allison is Regental Professor and Chair of the Department of Immunology, the Olga Keith Wiess Distinguished University Chair for Cancer Research, Director of the Parker Institute for Cancer Research, and the Executive Director of the Immunotherapy Platform at MD Anderson Cancer Center. He has spent a distinguished career studying the regulation of T cell responses and developing strategies for cancer immunotherapy. He earned the 2018 Nobel Prize in Physiology or Medicine, which he shared with Dr. Tasuku Honjo, "for their discovery of cancer therapy by inhibition of negative immune regulation." Among his most notable discoveries are the determination of the T cell receptor structure and that CD28 is the major costimulatory molecule that allows full activation of naïve T cells and prevents anergy in T cell clones. His lab resolved a major controversy by demonstrating that CTLA-4 inhibits T-cell activation by opposing CD28-mediated costimulation and that blockade of CTLA-4 could enhance T cell responses, leading to tumor rejection in animal models. This finding and a great deal of persistence paved the way for the field of immune checkpoint blockade therapy for cancer. Work in his lab led to the development of ipilimumab, an antibody to human CTLA-4 and the first immune checkpoint blockade therapy approved by the FDA. Among many honors, he is a member of the National Academies of Science and Medicine and received the Lasker-Debakey Clinical Medical Research award in 2015. His current work seeks to improve immune checkpoint blockade therapies currently used by clinicians and identify new targets to unleash the immune system in order to eradicate cancer.
He received his doctorate in Biological Sciences from the University of Texas at Austin and completed postdoctoral training at Scripps Clinic and Research Foundation.
Regina Barzilay, PhD
Massachusetts Institute of Technology
Dr. Barzilay is a School of Engineering Distinguished Professor for Artificial Intelligence (AI) and Health in the Department of Electrical Engineering and Computer Science and a member of the Computer Science and Artificial Intelligence Laboratory at the Massachusetts Institute of Technology. She is an AI faculty lead for Jameel Clinic, an MIT center for Machine Learning in Health. Her research interests are in machine learning models for molecular modeling with applications to drug discovery and clinical AI. She also works in natural language processing. She is a recipient of various awards including the National Science Foundation Career Award, the MIT Technology Review TR-35 Award, Microsoft Faculty Fellowship and several Best Paper Awards at the North American Chapter of the Association for Computational Linguistics (NAACL) and the Association for Computational Linguistics (ACL). In 2017, she received a MacArthur fellowship, an ACL fellowship, and an Association for the Advancement of Artificial Intelligence (AAAI) fellowship. In 2020, she was awarded the Squirrel AI Award for Artificial Intelligence for the Benefit of Humanity. She received her PhD in Computer Science from Columbia University and spent a postdoctoral year at Cornell University.
Martin Blaser, MD
Rutgers University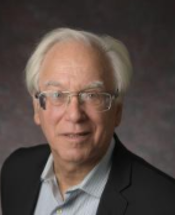 Dr. Blaser holds the Henry Rutgers Chair of the Human Microbiome at Rutgers University, where he also serves as Professor of Medicine and Pathology & Laboratory Medicine, and as Director of the Center for Advanced Biotechnology and Medicine. Previously, he served as Chair of the Department of Medicine at New York University. A physician and microbiologist, Dr. Blaser has been studying the relationships we have with our persistently colonizing bacteria. His work over 30 years focused on Campylobacter species and Helicobacter pylori, which also are model systems for understanding the interactions of residential bacteria with their hosts. Over the last 20 years, he has also been actively studying the relationship of the human microbiome with health and important diseases including asthma, obesity, diabetes,
and cancer. Dr. Blaser has served as the advisor to many students, post-doctoral fellows, and junior faculty. He currently serves as Chair of the Presidential Advisory Council for Combating Antibiotic-Resistant Bacteria (PACCARB). He holds 28 U.S. patents and has authored over 600 original articles. He wrote Missing Microbes, a book targeted to general audiences, now translated into 20 languages.
Dr. Blaser obtained his medical degree from the New York University School of Medicine and did his post-graduate residency and fellowship at the University of Colorado School of Medicine in Internal Medicine and Infectious Diseases.
A. Wesley Burks, MD
UNC Health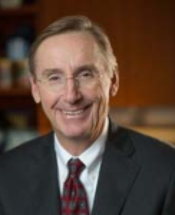 Dr. A. Wesley Burks is CEO of UNC Health, Dean of the UNC School of Medicine, and Vice Chancellor for Medical Affairs at the University of North Carolina at Chapel Hill. He oversees UNC Health's statewide network of affiliate hospitals and health systems, and leads the UNC School of Medicine, a national leader in medical research and education.
Dr. Burks has spent more than 30 years taking care of patients, conducting research, helping to educate trainees, and leading institutions. He joined UNC-Chapel Hill in 2011 as physician-in-chief of the North Carolina Children's Hospital and was named chair of the Department of Pediatrics in 2012, as well as the Curnen Distinguished Professor of Pediatrics. In 2015, he was named executive dean of the UNC School of Medicine, during which he oversaw the school's focus on rural health initiatives, diversity in admissions, and primary care education, which is now ranked first in the country.
Dr. Burks also leads a research team focusing on identifying the molecular signatures of allergens in specific foods, such as peanuts, to gain a better understanding of why some people have adverse reactions.
Dr. Burks is a past chair and member of the NIH Hypersensitivity, Autoimmune, and Immune-mediated Diseases study section and is Past President of the American Academy of Allergy, Asthma, and Immunology. He graduated from the University of Central Arkansas and then the University of Arkansas for Medical Sciences. He completed a pediatric residency at the Arkansas Children's Hospital and a fellowship in allergy and immunology at Duke University Medical Center. He served on the faculty at the University of Arkansas for Medical Sciences and Arkansas Children's Hospital and Duke University Medical Center before joining the UNC School of Medicine.
Thomas Casale, MD 
University of South Florida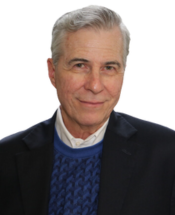 Dr. Casale is Professor of Medicine and Pediatrics and Chief of Clinical and Translational Research at University of South Florida Division of Allergy and Immunology in Tampa.  He is a Past President of the American Academy of Allergy Asthma and Immunology and was Executive Vice President for 10 years. He has served on the board of directors for the American Thoracic Society, The World Allergy Organization, and the American Board of Allergy and Immunology where he was also chair. Dr. Casale's research interests include the determination and treatment of the pathophysiologic mechanisms involved in asthma, chronic obstructive pulmonary disease (COPD), and allergic diseases. He has published over 500 scientific papers, reviews, and chapters on these topics with more than 35,000 citations. He has been recognized as one of the world's top 2% most influential scientists. Dr. Casale has previously served as FARE's Chief Medical Advisor for Operations and the Distinguished Chair of the FARE Clinical Network.
Judy Cho, MD
Icahn School of Medicine at Mount Sinai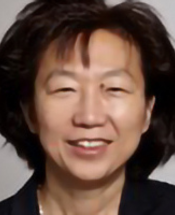 Dr. Cho is the Ward-Coleman Professor of Translational Genetics and Medicine, Vice-Chair of Translational Genetics and Gastroenterology, Director of the Center for Patient Oriented Research, Training, Education, and Development (CePORTED), and Director of the Institute for Personalized Medicine. She is also the principal investigator and chair of the Steering Committee of the National Institute of Diabetes and Digestive and Kidney Diseases' Inflammatory Bowel Disease (NIDDK IBD) Genetics Consortium and a member of the NIDDK Advisory Council. She also serves on the council of American Society of Clinical Investigation (ASCI) and the Research Policy Committee of the Crohn's and Colitis Foundation.
Dr. Judy Cho received her medical degree from Ohio State University. She was an Assistant Professor at the University of Chicago Hospitals, Associate Professor of Medicine at the University of Chicago, and Associate Professor of Medicine and Genetics, and Director of the IBD Program at Yale University School of Medicine, prior to joining the Icahn School of Medicine in 2013.
Alessio Fasano, MD
Massachusetts General Hospital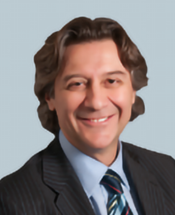 World-renowned pediatric gastroenterologist, research scientist and entrepreneur Dr. Alessio Fasano is chief of Pediatric Gastroenterology and Nutrition at Mass General for Children. Dr. Fasano directs the Center for Celiac Research, specializing in the treatment of patients of all ages with gluten-related disorders, including celiac disease, wheat allergy and gluten sensitivity. He treats patients with acute and chronic diarrheal diseases, and treats infants and children who have difficult-to-treat gastrointestinal problems.
Dr. Fasano also directs the Mucosal Immunology and Biology Research Center and is associate chief for Basic, Clinical and Translational Research. Under his leadership, investigators are studying the molecular mechanisms of autoimmune disorders including celiac disease, and other-gluten-related disorders. He has been named visiting professor of pediatrics at Harvard Medical School. He authored the groundbreaking study in 2003 that established the rate of celiac disease at one in 133 Americans. Widely sought after by national and international media, Dr. Fasano has been featured in hundreds of interviews including outlets such as The New York Times, The Wall Street Journal, National Public Radio, CNN, Bloomberg News, and others.
Ruchi Gupta, MD, MPH
Northwestern University Feinberg School of Medicine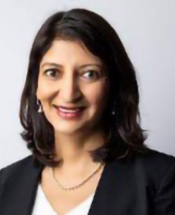 Dr. Gupta is a Professor of Pediatrics and Medicine at Northwestern University Feinberg School of Medicine and has more than 17 years of experience as a board-certified pediatrician and health researcher. Dr. Gupta is the director of the Center for Food Allergy & Asthma Research (CFAAR) within Northwestern's Institute for Public Health and Medicine and is a clinical attending at Ann & Robert H. Lurie Children's Hospital Chicago, where she is actively involved in clinical, epidemiological, and community-based research. She is nationally recognized for her groundbreaking research in the areas of food allergy and asthma epidemiology; specifically, her research on childhood food allergy prevalence. She has also significantly contributed to academic research surrounding economic costs, pediatric management of food allergy and asthma, emergency department visits and hospitalizations, quality of life, and community interventions, especially in schools. Along with being an author of The Food Allergy Experience and Food Without Fear, Dr. Gupta has over 160 publications and her work has been featured in major TV networks and print media.
Tanya Laidlaw, MD
Brigham and Women's Hospital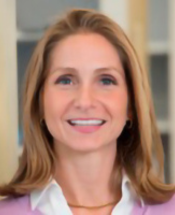 Dr. Laidlaw completed her medical degree at the University of Massachusetts Medical School, her residency in pediatrics at Massachusetts General Hospital, and an Allergy/Immunology fellowship at the Brigham and Women's Hospital in Boston, Massachusetts.
She performed her research training in the laboratory of Joshua Boyce, MD, where she focused on the pathogenesis of asthma and Aspirin-Exacerbated Respiratory Disease (AERD), and the pro-inflammatory role of the platelet and specific lipids in this disorder. Dr. Laidlaw joined the faculty in 2009. She is now an Associate Professor of Medicine at Harvard Medical School and is the Director of Translational Research in Allergy and Director of the AERD Center at the Brigham and Women's Hospital.
Her research continues to be focused on understanding AERD, nasal polyposis, and allergies to aspirin and nonsteroidal anti-inflammatory drugs, and she is dedicated to investigating the causative mechanisms and exploring new treatments for these diseases. Her group at the Brigham and Women's Hospital's AERD Center follows over 1400 patients with AERD and nasal polyps and has several ongoing research studies that are recruiting and enrolling patients.
Marc Rothenberg, MD, PhD
Cincinnati Children's Hospital Medical Center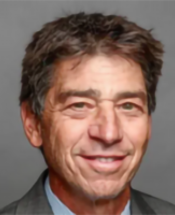 Dr. Rothenberg is director of the Division of Allergy and Immunology at Cincinnati Children's Hospital Medical Center and tenured professor of pediatrics at Cincinnati Children's within the University of Cincinnati College of Medicine. He is the Founder and Director of the Cincinnati Center for Eosinophilic Disorders (CCED) and the Principal Investigator of the Consortium of Eosinophilic Gastrointestinal Disease Researchers (CEGIR), part of the Rare Disease Clinical Research Network of the National Institutes of Health.
Dr. Rothenberg graduated summa cum laude with highest honors in chemistry and biochemistry from Brandeis University. He then completed the MD/PhD program at Harvard Medical School, conducting studies on eosinophil hematopoiesis, and he developed the first culture system for human eosinophils. After completing residency at Children's Hospital, Boston, Rothenberg completed a fellowship in allergy/immunology and hematology at Children's Hospital. Dr. Rothenberg completed post-doctorate training at Harvard Medical School where he cloned the eotaxin chemokine. After being faculty at Harvard Medical School for one year, he moved to the University of Cincinnati and Cincinnati Children's, where he has helped build a top program in research and sees patients suffering from allergic and immunologic diseases from around the world as part of the CCED.
Rothenberg's research is focused on molecular analysis of allergic inflammation, primarily on the molecular pathogenesis of eosinophilic gastrointestinal disorders. His laboratory takes a multi-disciplinary approach including the development of preclinical murine models, genetics, genomics, molecular immunology, and biochemistry. Rothenberg's research has been published in over 400 peer-reviewed articles and has contributed to the development of a new class of drugs based on targeting eosinophils, the first of which (anti-IL-5) has been approved by the FDA for eosinophilic asthma. His research has uncovered the cellular, molecular, and genetic bases for eosinophilic esophagitis (EoE), leading to a commercially available molecular diagnostic test and new treatment strategies.
Hugh Sampson, MD
Icahn School of Medicine at Mount Sinai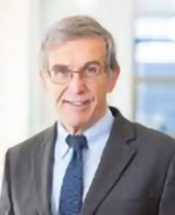 Dr. Sampson is the Kurt Hirschlorn Professor of Pediatrics at the Icahn School of Medicine at Mount Sinai and Director Emeritus of the Jaffe Food Allergy Institute. Dr. Sampson's research interests have focused of food allergic disorders, and now include work on the pathogenesis of food-induced anaphylaxis, characterization of allergenic food proteins and their processing by the immune system, genetics of food allergy, development of novel diagnostic tests, and mechanisms of immunotherapeutic strategies for treating food allergies including basic studies and clinical trials in oral, sublingual and epicutaneous immunotherapy and the potential use of biologics, such as anti-IgE and anti-cytokine monoclonal antibodies. His research is funded by a number of grants from the National Institutes of Health, including the recently funded Exposure to Vaginal Microbiome in C-section Infants at Hight-risk for Allergies – A Pilot Study. Dr. Sampson supervises one clinic/week in pediatric allergy and is involved in teaching fellows and residents.
He is an Associate Editor of Pediatric Allergy & Immunology, past president of the American Academy of Allergy, Asthma & Immunology, and a member of the National Academy of Medicine.
He received his medical degree from University at Buffalo School of Medicine.
Padmanee (Pam) Sharma, MD, PhD
University of Texas MD Anderson Cancer Center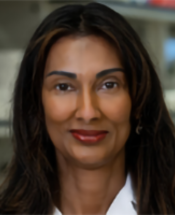 Dr. Sharma is a Professor in the Departments of Genitourinary Medical Oncology and Immunology, Associate VP of Immunobiology and the T.C. and Jeanette D. Hsu Endowed Chair in Cell Biology, at MD Anderson Cancer Center. She is a nationally and internationally renowned physician scientist whose research work is focused on investigating mechanisms and pathways within the immune system that facilitate tumor rejection or elicit resistance to immune checkpoint therapy. Dr. Sharma is the Principal Investigator for multiple immunotherapy clinical trials. Her studies have identified novel resistance mechanisms, including loss of interferon (IFN) signaling, VISTA+ immunosuppressive cells, increased EZH2 expression in T cells, TGFβ signaling in bone metastases, and CD73+ myeloid cells in GBM. Her work continues to drive the development of immunotherapy strategies for the treatment of cancer patients. Dr. Sharma holds a PhD in immunology and an MD from Pennsylvania State University. She completed her clinical residency at New York Hospital, Cornell Medical Center in New York, and her clinical fellowship was completed at the Memorial Sloan-Kettering Cancer Center.
Wayne Shreffler MD, PhD
Massachusetts General Hospital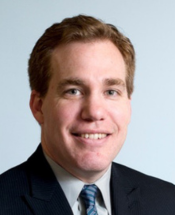 Dr. Shreffler received his MD and PhD degrees from New York University and his Pediatrics training at the Albert Einstein College of Medicine. He completed his fellowship in Allergy & Immunology at the Mount Sinai School of Medicine in 2003 where he established himself as a researcher of immune mechanisms of food allergy and asthma. He joined Massachusetts General Hospital and Harvard Medical School in late 2009 to establish a new translational research and clinical care center focused on food allergy, and he became Division Chief of Pediatric Allergy and Immunology in 2011.
The Shreffler laboratory focuses on the characterization of cellular and humoral immune response to dietary antigens and the mechanisms of allergen-induced Th2 sensitization and oral tolerance. Areas of active investigation include 1) the mechanisms of allergenic dendritic cell (DC) activation by allergens and the DC signals that induce Th2 differentiation; 2) the role of regulatory T cells in natural and immunotherapy-induced oral tolerance; 3) the roles of IgE diversity and basophil activation and their regulation in both the effector response and in adaptive immune deviation in the context of food allergy and asthma.
Dr. Shreffler has authored more than 70 papers, maintained continuous NIH and other research funding since 2007, served on the editorial board of the Journal of Allergy and Clinical Immunology and as reviewer for numerous journals and grant study sections / committees. He was elected a Fellow of the AAAAI in 2009.