Webinars & Training
June 24, 2021
Why Awareness of Disordered Eating Is Important
In this webinar, you will learn to identify signs and symptoms of disordered eating, understand what actions should be taken for prevention and treatment, and how to react when disordered eating is suspected.
June 24, 2021 at 1:00 p.m. – 2:00 p.m. ET
Necessary dietary restrictions to treat conditions such as digestive disorders, Type I diabetes and food allergies can increase the risk of disordered eating. Nutrient intake can become more restrictive due to fear of having a medical issue, uncertainty about what is in some foods, or trauma associated with certain foods or food situations. This presentation will help parents and professionals recognize signs and symptoms of disordered eating and understand what action should be taken. Methods involved in disordered eating prevention as well as courses of treatment will be discussed.
By the end of this session, attendees will be able to:
Identify signs and symptoms of disordered eating
Understand what actions should be taken for disordered eating prevention and treatment
Know when and how to react when disordered eating is suspected
FARE is a Continuing Professional Education (CPE) Accredited provider with the Commission on Dietetic Registration (CDR). CDR Credentialed Practitioners will receive one Continuing Professional Education unit (CPEU) for completion of this course.
Thank you to OWYN for supporting this webinar.
Register for a free FARE Food Allergy Academy account to view the webinar
About the Speaker
Julie C.H. Brake, MS, RDN, LD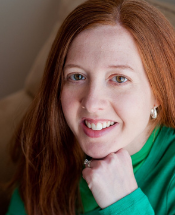 A Registered Dietitian Nutritionist licensed by the State of Georgia and currently located in Marietta, Julie Brake specializes in family nutrition, sports nutrition, and prevention and treatment of disordered eating. She received bachelor's and master's degrees in Food Science and Human Nutrition from the University of Florida.
Julie has been in private practice since 2005 and has worked with families and kids with eating issues since 2002. She is a member of the Academy of Nutrition and Dietetics (AND) and its Georgia affiliate, as well as several AND Dietetic Practice Groups (Sports, Cardiovascular, and Wellness Nutrition; Behavioral Health Nutrition; and Nutrition Entrepreneurs) and the International Federation of Eating Disorder Dietitians (IFEDD). Embracing a range of treatment approaches and professional collaborations, Julie enjoys helping others find a healthy balance with eating attitudes and behaviors.