WEBINAR: The Six Stages of Food Allergy Parenting
This webinar from food allergy mom and allergy-aware licensed clinical professional counselor Tamara Hubbard shares key skills to help parents support their child's food allergy journey.
October 24, 2022, 1:00 p.m. – 2:00 p.m. ET
Have you ever noticed that much of the allergy parenting guidance out there is focused on skills that allergic children should learn at various ages? While that's critical information to know, it doesn't tell parents what THEIR parenting tasks are for each stage of their allergic child's development.
The Six Stages of Food Allergy Parenting framework helps parents understand their tasks, and develop their mindset and parenting choices for each stage of allergy parenting. Parents will gain insights into whether they're focusing on the appropriate tasks associated with their child's stage of development, are falling behind, or pushing too far too quickly. And all of this matters, as it directly impacts a child's ability to gain the necessary skills to learn how to live confidently with allergies.
About the Speaker
Tamara Hubbard, MA, LCPC
Founder/CEO, The Food Allergy Counselor, Inc.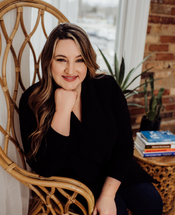 An allergy mom herself, Tamara Hubbard is a family therapy-trained licensed clinical professional counselor in practice for more than 18 years. Her clinical work is primarily rooted in Acceptance and Commitment Therapy (ACT) and similar relational and mindfulness-based approaches. Specific to food allergy counseling, Tamara helps individuals, parents, and families navigating life with allergic conditions find their "just right" balance between allergy anxiety and quality of life by developing a workable mindset and the learning strategies and skills to support that balance. Tamara is also the founder and CEO of The Food Allergy Counselor, Inc., which offers psychosocial allergy information for the community and providers. This one-of-a-kind resource houses The Food Allergy Counselor Directory, Exploring Food Allergy Families podcast, allergy-specific therapeutic worksheets, and other information.