Turn Google Teal
FARE is on a mission to turn the Google doodle teal in celebration of Food Allergy Awareness week and we want your help.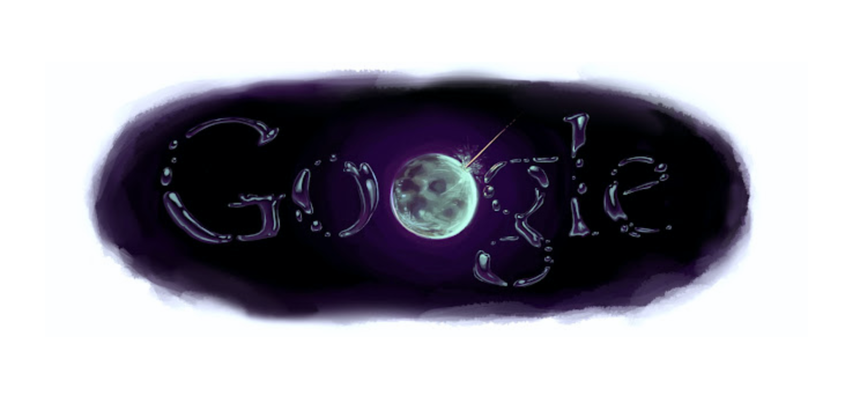 Discovery of Water on the Moon by Jennifer Hom- a sample of a previous Google Doodle
---
Anyone who uses the internet is familiar with the Google logo and how it occasionally changes to feature specific occasions and themes throughout the year. It might showcase the earth in place of one of the "O"s in Google to celebrate Earth Day or it might morph to resemble iconic men and women for black history month.
This year, we are hoping to get Google to change the logo teal to represent Food Allergies Awareness. But we need your help!
To make it easy, we drafted a letter for you to copy and paste into an email. Please feel free to edit this draft message and share your experience with food allergies. The more personal your message is, the more likely we are to get a response from Google. Copy and paste your finished letter into an email and send it to doodleproposals@google.com!
Sample Email
Hello Doodlers, 
 I hope this finds you well. I am an advocate for FARE, the world leader in food allergy advocacy, research and educational resources. Their mission is to give a voice to the 32 million Americans (and 100+ million more globally) living with life-threatening food allergies. Indeed, food allergies impact 1 in 4 Americans when you extend the circle to include those living with those with food allergies (parents, siblings, spouses, et al.) 
 Food Allergy Awareness Week is coming this May 8th through the 14th. During the week, FARE will be "painting the world Teal" (the color associated with Food Allergy) via a steady stream of content, social media, calls to action and community-building activities. All of this, of course, is to build awareness around the disease, educate those who do not grasp the severity of these allergies (someone goes to the ER every 3 minutes with an anaphylactic reaction), push empathy for those living with it, and ease the anxiety of so many who feel alone in their daily food fight. 
 We'd love to get the Google Doodle to turn TEAL for Food Allergy Awareness Week - or even just a day of the week. Perhaps with some animated elements of the top 9 allergens (peanut, tree nut, fish, shellfish, egg, milk, wheat, soy and sesame). Having it link to foodallergy.org would be amazing and incredibly helpful for the global community who doesn't realize we are here to help them navigate food allergies for themselves or others. 
 We think - no, we know - this could be HUGE for the whole wide food allergy family, who far too often feel they're alone in their daily mission to live their best lives with food allergies. They're not alone, and FARE is the connection piece. 
 We appreciate the consideration and hope we can make this happen!
 Thank you!!