My Relationships with Food Allergy
Personal stories and key takeaways for dating with food allergies by the Teen Advisory Group (TAG)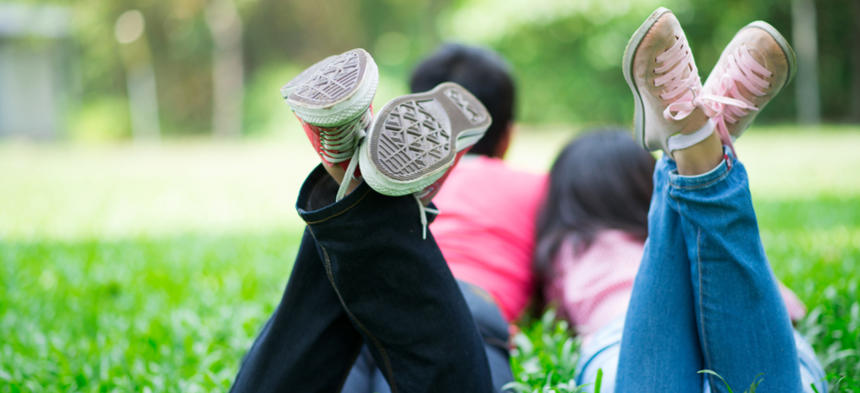 By Tahlia Bernstein, Thomas Homik, Cassie Jeng, Emily McElroy, Jackson Milone, and Aidan Wilbur
---
Advice for Food Allergy Relationships
Make sure you know how comfortable your partner is in different situations!
It doesn't mean they don't care, but some people aren't as confident in situations with needles (Epi-pens), so you can help them know how they can protect you in other ways!
Find someone that cares so much about you that they will try to protect you at all costs.
If someone isn't taking your allergies seriously, then they're not good enough for you.
Establish a plan with your partner so that in the event of an allergic reaction they know what to do.
Tell them how you typically react and teach them what to do (ex. administer epinephrine, call 911) so that they can be more comfortable if something does occur.
Don't be afraid to mention your food allergies early!
While it can be intimidating to share them with a potential partner, your food allergies are an important part of who you are and any partner will want to know what makes you you.
Food Allergy Dating Stories
Firsthand experiences of dating with Food Allergy
One of the first things my boyfriend learned about me was that I have food allergies. He was always really good at making sure that he was careful with what he ate around me and all the other food-allergy safe practices that friends and peers practice. However, he wasn't familiar with food allergies and didn't fully understand the significance and severity of how they affect relationships. When I had my first reaction on campus, he watched the whole process happen. I could tell afterward that he had a new understanding of how sensitive and serious my allergies are. He brushes his teeth every time he eats (after every meal, snack, etc), washes his hands, and is now my biggest food allergy advocate. While I would never wish for an allergic reaction, I am thankful that he was there when it happened. I feel like he is definitely more involved, aware, and supportive after experiencing it first-hand.
-CJ
My allergies weren't exactly one of the first things I told my girlfriend about when we started dating. I mentioned it a few times so she knew about it, but it wasn't until a couple of weeks after we started dating that I had a long conversation about food allergies with her. She reads the labels on everything and is always careful with any food when she is around me. She won't eat anything that contains my allergens any day we hang out, and it's almost gotten to the point where she just doesn't eat my allergens at all. One story I could tell is from the first time we went to dinner at a restaurant. I always tell the waiter or waitress about my allergies when I order, and she thought it was funny because she had never seen anyone do that before. I told her how I do it every single time, just like everyone else who has allergies. She has now learned so much more about living with allergies. She's always looking out for me, and I'm so thankful to have her in my life.
-Thomas
I was friends with my girlfriend before we started dating so she was used to the "can I speak with your manager" spiel every time our friend group went out. I can't have gluten and she can't have peanuts, so it can be tricky finding a place to eat, and oftentimes we end up cooking at home. Having a night in can be just as nice, especially knowing that we'll both be safe. Finding a partner who cares about your allergy and worries about keeping you safe makes life with an allergy easier. I am so thankful that my girlfriend is really accommodating and takes my allergy just as seriously as her own. She eats almost entirely gluten-free and always does when we see each other and I am completely peanut-free. Your allergy is a part of you but it doesn't define who you are. Don't let it hold you back from being with someone else.
-Jackson
I told my boyfriend about my food allergies the first time we hung out alone. He listened while I explained what situations would make me feel uncomfortable and assured me that he wouldn't eat my allergens on days we were together. A few weeks after we started dating and he began to experience life from my perspective (asking about unlabeled dining hall food and reading labels on packaged snacks), he confessed that he had never been close to anyone with food allergies and felt new to the world of label reading and double-checking. This ended up being the first time I showed him my EpiPens, taught him how to use them, and explained detailed steps of what to do in case I had a reaction. While I was initially nervous that all this information would seem overwhelming, sharing it actually helped him feel much more confident about his ability to manage my food allergies. I'm so grateful that we had these conversations about my food allergies because they helped us get to know each other on a deeper level and learn to trust each other in the early stages of our relationship.
-Emily