How FARE Advocates Helped Pass the FASTER Act
The Food Allergy Safety, Treatment, Education & Research (FASTER) Act of 2021 expands allergen labeling to include sesame and lays groundwork for research breakthroughs. Learn how FARE advocates made a difference!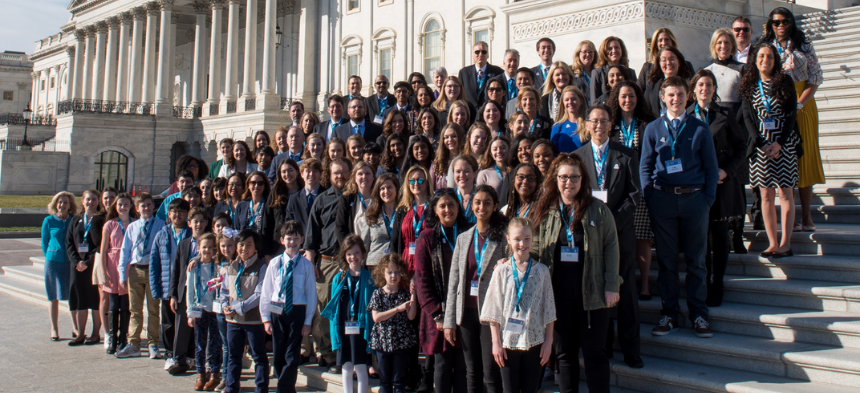 A Monumental Accomplishment for FARE's Grassroots Advocates
On April 23, 2021, President Joseph R. Biden Jr. signed into law S.578, the Food Allergy Safety, Treatment, Education and Research (FASTER) Act of 2021. This monumental legislative accomplishment, made possible by the work of dedicated community advocates, will protect those with sesame allergy, simplify the process for labeling new allergens as they emerge, and expand the research needed to find new treatments.
In a time of political infighting, the FASTER Act received unanimous approval in the U.S. Senate and was passed by an overwhelming bipartisan majority in the U.S. House of Representatives. As a result, the FASTER Act was the 11th bill signed into law during the Biden-Harris Administration and it happened during the new President's first 100 days.
What the FASTER Act Means for Food Allergy Families
More than 1.5 million people living in the U.S. are allergic to sesame. Reactions to sesame can be severe, even fatal, yet sesame ingredients aren't always identified on packaged foods. The FASTER Act of 2021 solves this problem by adding sesame to the list of allergens that must be labeled in plain language under the Federal Food, Drug, and Cosmetic Act.
As of January 1, 2023, sesame will be labeled on packaged foods sold in the U.S., in the same way that the other top allergens – milk, egg, peanut, tree nuts, wheat, soy, finned fish and crustacean shellfish – have been labeled since 2006. The FASTER Act of 2021 marks the first time that food allergen labeling has been expanded since the Food Allergen Labeling and Consumer Protection Act (FALCPA) became law in 2004.
In addition to labeling sesame, the FASTER Act mandates that the Secretary of Health and Human Services report to Congress on the prevalence, severity, diagnosis, prevention, treatment and management of food allergies. This report, to be delivered in late 2022, will also propose strategies to acquire accurate food allergy prevalence data and make recommendations toward developing and implementing a framework to label new major food allergens.
Laying the Groundwork for Success
Rep. Doris O. Matsui (D-CA-06) first introduced the FASTER Act in the U.S. House of Representatives in 2019. The original bill, H.R.2117, gained traction in late January 2020 when the Subcommittee on Health for the House Committee on Energy and Commerce heard riveting testimony from food allergy advocate Talia Day, who described her son Zachary's life-threatening food allergies, including to sesame:
"While most parents who send their child to camp or school worry about homesickness or scrapes on the playground, our reality is different. Our greatest fear is that he will be accidentally exposed to sesame or one of his other allergens and not come home at all." — Talia Day, January 29, 2020
Momentum built for the FASTER Act when more than 150 advocates from across the nation gathered on Capitol Hill in early March for the inaugural Courage at Congress: FARE's Advocacy Day to Fight Food Allergies 2020. Advocates of all ages held more than 100 in-person meetings with congressional leaders and their staff. Soon after, COVID-19 shifted the push for sesame labeling to Zooms and phone calls, as volunteers met virtually with lawmakers throughout the year.
Support for H.R.2117 grew to include nearly 100 co-sponsors in the House while a different version of the legislation was introduced in the Senate following our fly-in. That bill, S. 3451, was authored by Sen. Tim Scott (R-SC) and Sen. Chris Murphy (D-CT). Remarkably, while the bills were different, each passed their own chambers in late 2020. Unfortunately, we ran out of time before the Senate version had a chance to be passed by the House and signed into law by the former President.
Of the more than 16,000 bills introduced during the 116th Congress, fewer than 200 bills passed the Senate, and S.3451 was one of the bills that beat those odds. In recognition, FARE's Steve Danon and Jason Linde were named as Top Lobbyists in 2020 by The Hill, a leading Washington, D.C.-based media outlet.
A New Law and Next Steps
According to the Congressional Management Foundation, it takes on average for seven years and multiple sessions of Congress for a bill to become law, but that statistic didn't stand a chance when it came to a motivated food allergy community and dedicated FARE staff. At the start of 2021, our team leapt into action and this time, one version of the FASTER Act was introduced in both the U.S. House and Senate. The House version was authored by Rep. Matsui and Rep. Patrick McHenry (R-NC-10) while Sens. Scott and Murphy led the fight in the Senate. The Senate unanimously approved S.578 on March 3, 2021, just days before FARE advocates united once again, this time virtually, for Courage at Congress 2021: Advocate for a Cure.
Tripling the size of FARE's 2020 fly-in, Courage at Congress 2021 drew more than 500 advocates to more than 200 meetings with legislators and their staff. In addition to pushing for House passage of the FASTER Act, participants encouraged House members to join the bipartisan Congressional Food Allergy Research Caucus. Legislators in both chambers learned about the pressing need to support food allergy research, which annually receives only 19¢ in federal funding for each U.S. resident.
Our advocates' hard work and heartfelt persuasion carried the day on April 14 when 415 representatives voted for S.578, sending the bill to the president. And, while COVID precautions precluded a public ceremony, households throughout the country shared joy, satisfaction and relief when President Biden signed allergen labeling for sesame into law, capping a 17-year effort. More good news came in May with the establishment of FARE's second legislative priority, the Congressional Food Allergy Research Caucus in the House of Representatives, to be led by Rep. Matsui, Rep. McHenry, Rep. Ro Khanna (D-CA-17) and Rep. Ben Cline (R-VA-06).
So, what comes next? As we await the 2022 report to Congress from the Secretary of Health and Human Services, FARE continues to work with legislators, regulators, corporate partners, academics and non-governmental organizations to advance food allergy prevention, diagnosis, management and treatment. The exciting progress we've made together wouldn't have happened without the powerful voices of food allergy advocates who shared their stories and made their priorities heard. This victory belongs to our advocates, and we thank them.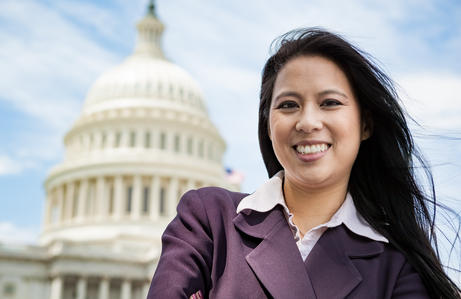 Become An Advocate
FARE Advocates build and sustain critical support for the food allergies on the local and national levels by advocating for the most significant public policy issues facing our community. We use our collective voice of 33 million Americans living with potentially life-threatening food allergies to effect change across the country.