Common Allergens in Passover Meals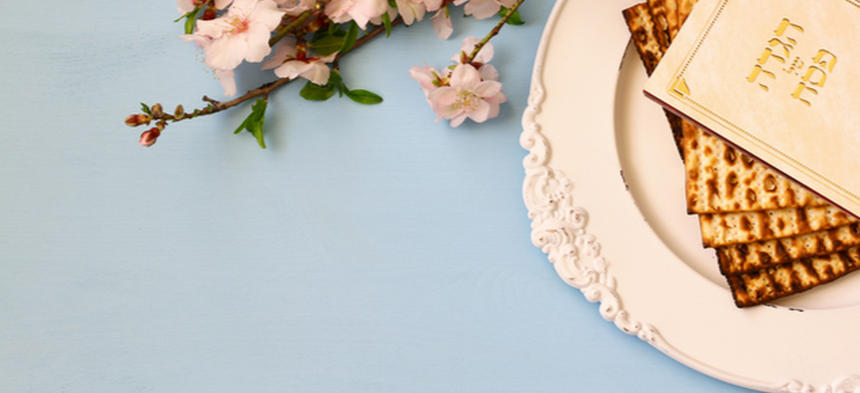 Managing food allergies during Passover, which is filled with many traditions that involve food, can be challenging. Eggs, tree nuts and wheat are common, and while Ashkenazi traditions do not permit Kitniyot (legumes, grains and seeds that include rice, beans, lentils, peanuts, sesame, corn, millet, peas, green beans, soybeans, poppy seeds, and mustard) during Passover, Sephardi traditions may.
While families may have their own variations of a Passover menu, we've listed some of the most common dinner items below. You can make dishes free from your allergen(s) that are also Kosher for Passover, but don't limit yourself to traditional menu items. If you have concerns about substitutes, speak with your Rabbi.
Seder plate. Two food items on the Seder plate contain common allergens—roasted egg and Charoset, an apple and nut (typically walnut) dish. Consider replacements that are safe but still represent the foods' traditional meanings.
Brisket, Lamb or Chicken. Fresh meat may be packaged in a brine or a marinade, so be sure to check ingredients. Be aware of what the meat is seasoned with as well.
Gefilte fish. While not safe for a person with a fish allergy, people with other allergies should confirm recipe ingredients in this dish (wheat is common). Additionally, for those preparing gefilte fish at home, the allergenic protein of fish can become airborne during the cooking process (such as steaming or frying), so plan the preparation accordingly.
Matzah/Matzo. This unleavened flatbread is used throughout Passover, alone or as an ingredient. It is made of one of five grains: wheat, barley, rye, oats or spelt.
Matzo Ball Soup. Matzo balls are made with egg and matzah meal, which is made with grains (see Matzah above). Some people add flour to the broth as a thickening agent.
Tzimmes /Tsimmes. This traditional stew is made from root vegetables and dried fruit. Be sure to check the spices
Kishka/Kishke. This stuffing packed in casing may be made with meat, vegetables and grains.
Kugel. This traditional casserole can be made with potatoes or vegetables for Passover, but most recipes call for eggs and matzah meal. If you are managing egg and/or milk allergies, look for a vegan recipe that is Kosher for Passover.
Vegetables. While safe for most people in their plain form, vegetables can quickly become unsafe when covered with sauces, oils and/or seasoning. Be sure to check how the vegetable is seasoned or keep a plain version aside for those with allergies
Salad dressing/sauces/condiments. Any of these can contain one or more Top 9 allergens, including fish (often found in Worcestershire sauce), egg (found in mayonnaise-based sauces or dips), soy or wheat (both common additives).
Desserts. Sweets may contain many Top 9 allergens. Macaroons, a traditional Passover dessert, are typically made with coconut and may also be made with wheat or almond. Make your own safe dessert or use a tried and trusted resource, like a free-from bakery or manufacturer.
Alcoholic beverages. Wine is part of the Seder, and some manufacturers use common allergens, like fish, in the finishing process. Labeling allergens is voluntary for alcoholic beverage producers, so be sure to contact the manufacturer with allergen questions.