Food Allergy Awareness Week
Food Allergy Awareness Week
Each year in May, we commemorate Food Allergy Awareness Week to shine a spotlight on this serious public health crisis.
Food Allergy Awareness Week
Food Allergy Awareness Week is focused on raising awareness of food allergies. This year is no different. In fact, it's even more important given the extra challenges our families are facing during the COVID-19 pandemic.
Food Allergy Awareness Week is May 10-16, 2020 and FARE has committed to driving excitement and engagement by extending before and beyond the traditional weeklong calendar with a series of upcoming, dynamic activities, content and events as part of this year's programming. We'll share updates on the game-changing research and innovation that will lead us to an eventual cure, inspirational and informational resources to help navigate every aspect of today's new normal, and stories from food allergy community that enable the voice of patient to be heard and understood. Each day, we'll deliver opportunities to learn more, get involved and share the food allergy experience - from personal perspectives and go-to allergen-friendly recipes and meal planning tips to deep dives into food allergy prevention, diagnosis, treatment and care.
We will update this site regularly with new activities and announcements. Join us as we raise awareness of food allergies!
A Conversation with Congresswoman Doris Matsui (CA-6)
Please join us for a conversation with Congresswoman Doris Matsui (CA-6), the author of the FASTER Act (H.R. 2117), who will discuss how Congress is working to help Americans during COVID-19 as well as prospects for the FASTER Act, the sesame labeling legislation that has been introduced in both chambers.
Wednesday, May 20, 2020 at 2:00 p.m. ET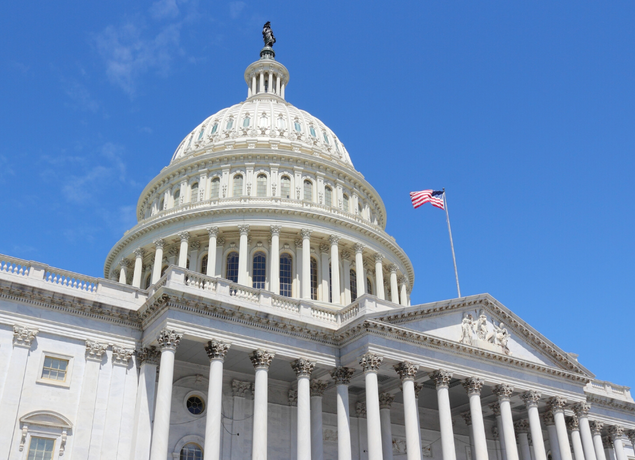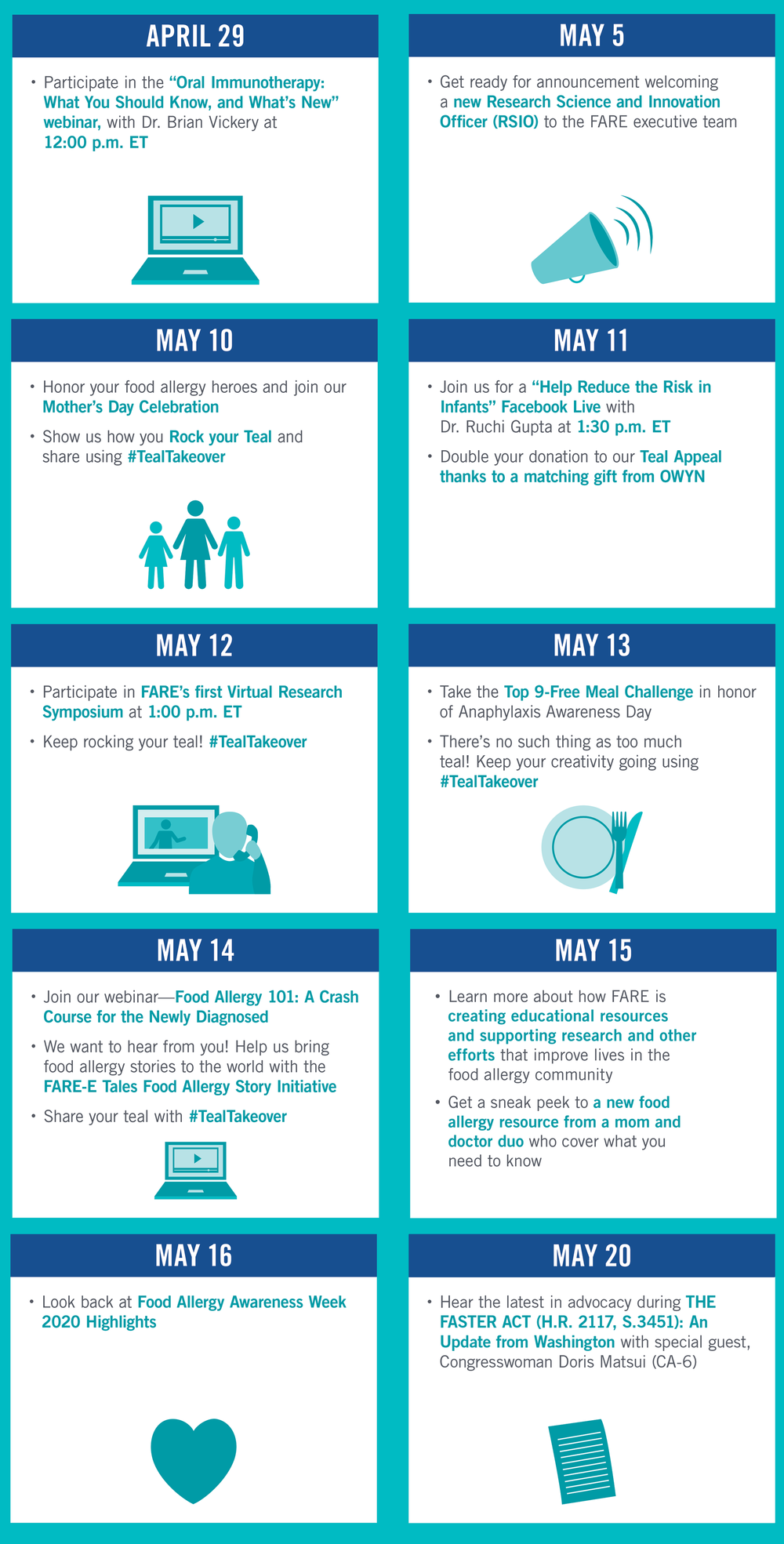 Printable Version of the Food Allergy Awareness Week Calendar
Your food allergy story powers research that changes lives.
Join the FARE Patient Registry® - making a difference is easy and confidential.
Join Patient Registry
Join us for Virtual, Live Events
Living Teal for Food Allergies
Throughout Food Allergy Awareness Week, we will be bringing the community together with events, challenges and content to raise awareness of daily living with food allergies.
FARE Teal Champion Program
Do you have a passion for spreading awareness for food allergies through content and social media? Fill out this quick form for a chance to join our #TealChampion Program. We hope to work with you to amplify our campaign messages and increase food allergy awareness through your voice and experiences.
Learn More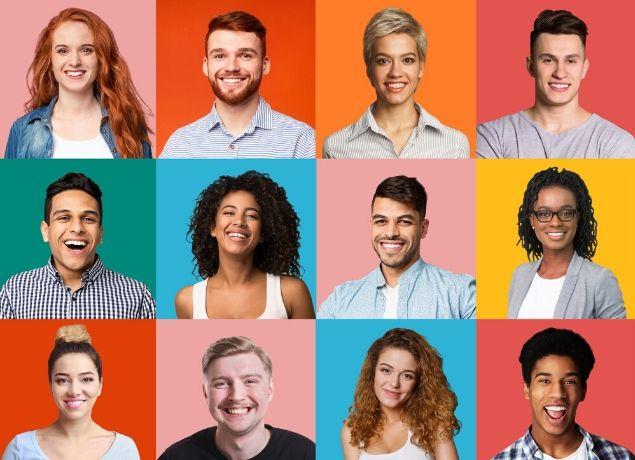 Share Your Story for FARE-E Tales
Calling all those who Contain: Courage®: We want to hear from you, and we want to share your story with the world! FARE is excited to partner with Story Pirates to amplify the voice of children whose lives are affected by food allergies – that means you, too –brothers, sisters, cousins and friends. Get ready, and get excited. And in the meantime, stayed tuned for more information!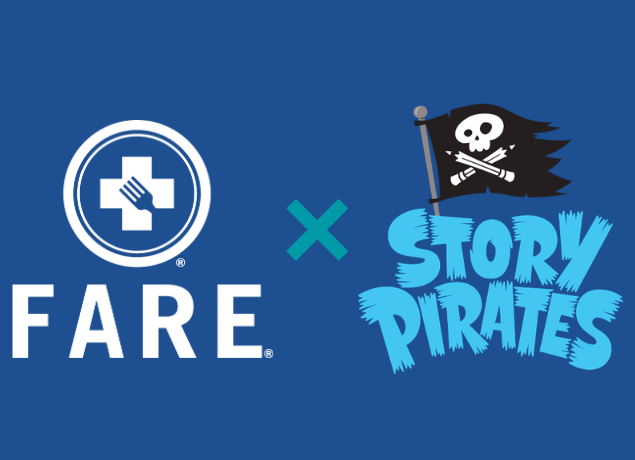 Congressional Record
FARE's advocacy efforts made history as Food Allergy Awareness Week and FARE's legislative push for sesame labeling were memorialized in the Congressional Record on May 15, 2020 thanks to Congresswoman Doris Matsui (CA-6).
Learn More