FARE Blog
February 11, 2021
Thoughts on Valentine's Day 2021 and Beyond
"People who are deserving of your time and love will want to ensure your safety."
Guest post by Teen Advisory Group member Alexa Jordan, @alexa.jordan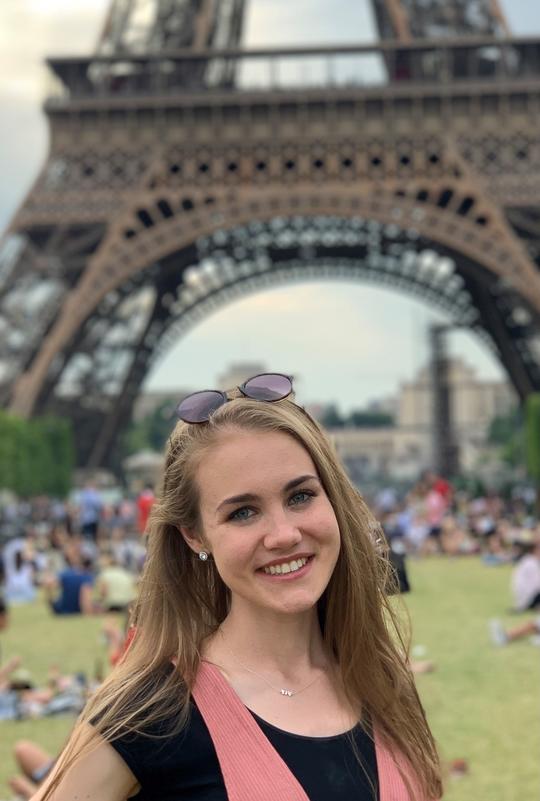 The hypervigilance required to date, all while managing several life-threatening food allergies, can be taxing. Add to this equation a global pandemic, and the pressure reaches a zenith. Call me risk-adverse, but my dating life during COVID-19 has been intentionally slow. With Valentine's Day just around the corner, I have taken some time to reflect on the past and look towards the future.
The Situation 
When socializing in-person constitutes a public health risk, meeting new people is inherently difficult. Ironically, I have found that my friends are now asking the same kinds of questions that were always required when dating with allergies: "Is it going to be safe to eat at this restaurant?" or even, "Would it be safe to kiss the person sitting across from me?" Although it can be inconvenient to call ahead or have difficult conversations, I feel that this attentiveness learned from having food allergies has only served me well during the pandemic.
To further complicate matters, the mental, emotional and physical stressors of this crisis are immense. For many, this moment is best spent in self-prioritization: it simply doesn't feel like the appropriate time to start a new relationship. With our lives upended, this sense is absolutely valid.
Best Practices 
Because I grew up oblivious to the additional hazards that dating would pose, I've had to learn quick in the past five years. Although I am only 20, I want to assure any younger readers that you can take precautions that will keep you safe. Here are my main lessons and takeaways from my time in college:
If going out to a restaurant, suggest the location for the date yourself. Pick a location that you are familiar with so that you can feel the most comfortable. If that doesn't seem to be an option, call the restaurant before you arrive to make arrangements with the kitchen. Even still, I bring all required medications in case of an unexpected reaction.
Don't hook up with random people at parties, especially if you're intoxicated. This one might seem obvious, but I'm serious. Because you can have serious allergic reactions to allergens in saliva for several hours after the allergen has been consumed, it is inadvisable to kiss strangers. Not only can alcohol speed up a reaction, it also can impede your ability to make safe choices in the moment.
A casual, short-term relationship should be fine, as long as your friend-with-benefits knows about your food allergies. Many people do not know food eaten hours before kissing can cause reactions!
How a future partner reacts to your allergies speaks immense volumes about their character. I cannot emphasize this enough: when the right person comes along, they will want to take precautions to keep you safe. I would generalize that most people look to date those who are kind, selfless, loyal and devoted. If a future partner is unwilling to sacrifice something as simple as restaurant choice, how will this person be able to handle sacrifice in a relationship? If a future partner scoffs at the idea of switching food orders to keep you safe that evening, why would you want to surround yourself with someone so demeaning? In short, people who are deserving of your time and love will want to ensure your safety. View your allergies as a litmus test, rather than a personal insecurity. 
With all this being said, you are not more or less worthy, desirable, or beautiful for the number of relationships that you have been in. You deserve someone who will treat you right. Remember, your food allergies should be considered an asset, not a burden.