FARE Blog
February 14, 2023
"Penny and the Peanut" Elevates Allergy Awareness for Children Living With and Without Food Allergies
Storybook encourages social-emotional learning, teaches young people how to recognize and respond to anaphylaxis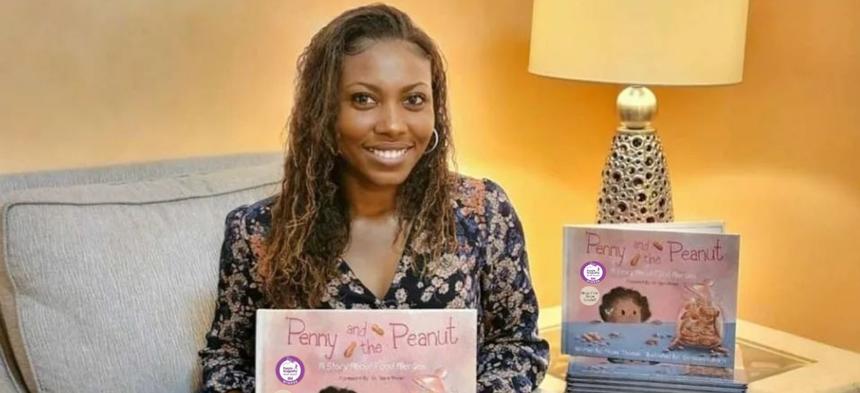 "Penny and the Peanut" is a book for children aged 3-10 that raises food allergy awareness, fosters empathy and compassion, and conveys vital messages of safety and concern for others. Written by Micaa'  Thomas, illustrated by Shravani Kulkarni, and with a forward written by Dr. Sara Anvari, the book offers an opportunity for all children to learn key life-saving strategies to utilize in the event of a medical emergency. 
"Penny and the Peanut is a fantastic way to convey a potentially life-saving message to children with and without food allergies and their families." - Dr. Sara Anvari, Baylor College of Medicine, Texas Children's Hospital
Through fun, inclusive characters and dynamic, colorful illustrations, "Penny and the Peanut" teaches the signs and symptoms of an allergic reaction as well as critical actions to take in an emergency, including alerting an adult when an allergic reaction or medical emergency occurs and dialing 911 for urgent medical assistance. Throughout the story, Madison learns the importance of recognizing the signs of a severe allergic reaction to help save her friend, Penny.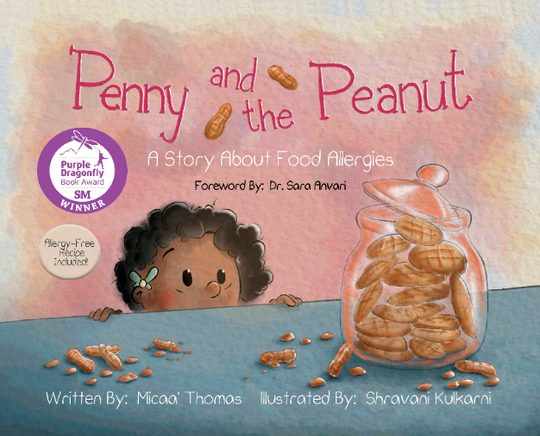 The book's forward is by Dr. Sara Anvari, Assistant Professor of Pediatrics at Baylor College of Medicine and Director of Clinical Trials in the Food Allergy Program at Texas Children's Hospital in Houston, TX, which is a Center of Distinction in the FARE Clinical Network. Dr. Anvari has endorsed "Penny and the Peanut." and shared it with her colleagues. 
Author Micaa' Thomas was invited to present "Penny and the Peanut" at the 9th Annual Texas Children's Hospital Food Allergy Symposium, held September 2022 in Beaumont, Texas. She was also invited to sell and display "Penny and the Peanut" at the 2022 FARE Food Allergy Summit in Orlando, FL.
Micaa' credits her cousin Ty as her inspiration for writing the book: "As a toddler, Ty was diagnosed with a severe nut allergy.  Her parents have done a great job of teaching her how to manage her allergies.  As she grew older, she became an advocate for her health.  Although Ty sees her condition as a challenge, she has learned to embrace it."
You can learn more about "Penny and the Peanut" at themicaathomas.com/pennyandthepeanut.
About the Author
Micaa' Thomas was born in Beaumont, TX, and currently resides in Maryland. She is a professional golfer, painter, film director, producer, and a first-time author. Micaa' is a 2020 graduate from Savannah College of Art and Design (SCAD), Savannah, GA. At SCAD, she majored in Visual Effects, Animation, and Drawing and was a student-artist-athlete on the women's golf team.
While FARE does not endorse products, we support and appreciate enterprises and organizations that are committed to serving the food allergy community.