FARE Blog
November 07, 2020
Navigating Food Allergies During My Freshman Year of College…Amid a Global Pandemic!
Going to college is challenging. Going to college with a food allergy can be even more daunting. Going to college during a pandemic makes the task seem almost impossible...but it's not.
Guest post by Daytona Hodson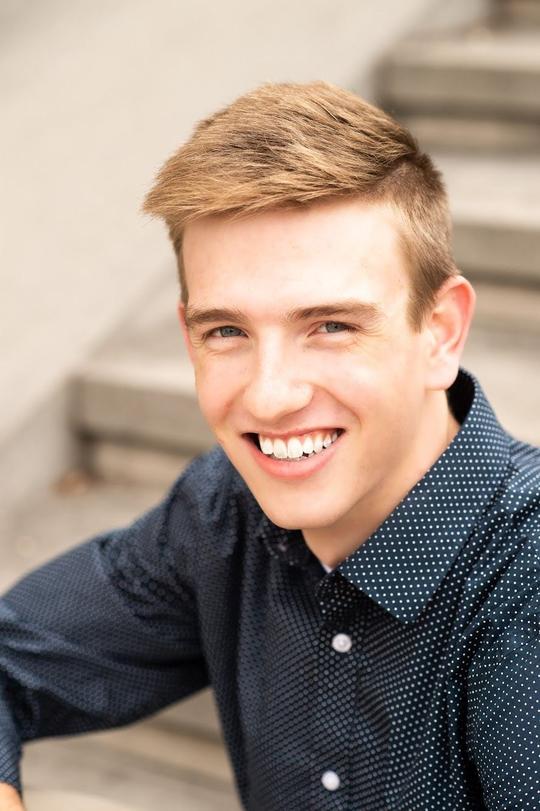 Daytona Hodson is a freshman at Oklahoma State University. He has been an active member of the FARE community since joining the Teen Advisory Group (TAG) in 2015 and has presented at several FARE annual events. In 2018, he received FARE's Teen Vision Award for efforts in advocacy on the national and local levels. At Oklahoma State, Daytona is studying marketing and is a member of the Residence Halls Association that develops and coordinates campus activities. 
I can just remember the good old days. You know, when we didn't have to wear a mask or quarantine in a hotel room. When the only worry I had as a high-school senior was deciding which school to attend for college. While food allergy is an important factor in my life, I wasn't going to let it define my college experience. After a week-long college visit tour through Kansas, Texas, and Oklahoma, I narrowed my decision down to either Oklahoma State or Kansas State. Both were excellent options for my major, but would they be the same for my food allergies?
In the past, this task would be done solely by my parents. Every food-allergic teen going out to dinner with friends can hear the faint echo of their parents saying, "Can I talk to the chef?" However, this time it was going to be different. I took charge in emailing and communicating with dinning service representatives to discuss my food allergies and ask questions. These questions included "Where can I eat on campus?" and "Does your staff understand food allergies?"
In the end, I decided on Oklahoma State. I loved their business college, and to top things off, their main dining hall featured a top 8-free, allergy-friendly restaurant where staff made inclusive efforts for people with dietary restrictions. 
My first week of college was amazing with regard to my food allergies. I attended an orientation camp that provided meals every day. At first, I was unsure if I was going to need to provide my own food. Instead, they had a dietary restrictions table set up that provided items similar to what other campers were eating. The process didn't feel as if they were going out of their way; it felt like it was part of their normal procedure. Unlike other situations where you are the only one picking up the "allergen meal," or a staff member has to run to the back to prepare something special for you, I felt just like any other camper would. 
Little did I know my on-campus experience as a new student was about to be thrown for a loop.
Towards the end of September, I was exposed to three different people that tested positive for COVID-19. While I tested negative, I was told that I would be required to quarantine for 14 days in a hotel (definitely an upgrade from any college dorm). This might have been my food allergy instincts talking, but I immediately thought about what I would do for food. Would the university still be able to meet my dietary needs amid COVID-19 safety and protocol? How would the hotel staff be involved regarding food delivery or preparation?
Luckily, campus dining services were there to provide food. While I sent them an email asking about my allergy, the system I used to sign up already had the option to sign up for allergy-friendly meals. They provided three meals a day that were safe for me. And for the days I was really hungry or not feeling a tuna sandwich, I would order food online. DoorDash and Grubhub online order forms both have sections where you can write comments about your allergies. Along with checking allergen menus online, I felt confident in my orders, and I never had a problem while I was in quarantine.
Going to college is challenging enough. Going to college with a food allergy can be even more daunting. And if things weren't challenging enough, add going to college during a pandemic to make the task seem almost impossible. From personal experience, it's not. More and more colleges are wanting and willing to accommodate your food allergies. When looking for a college or university, I recommend finding a school that makes you feel welcomed and included. More than likely, they will figure out a way to make sure you dine safely and have the best college experience possible!