July 2023 Leadership Spotlight: Sheryl Harpel, Gluten Free Friends
As founder of the celiac disease support group Gluten Free Friends, Sheryl has established an online college dining survey for students with food allergies, celiac disease, or gluten intolerance to share their school dining experiences.
Guest post by Sheryl Harpel, Gluten Free Friends, @gfreefriends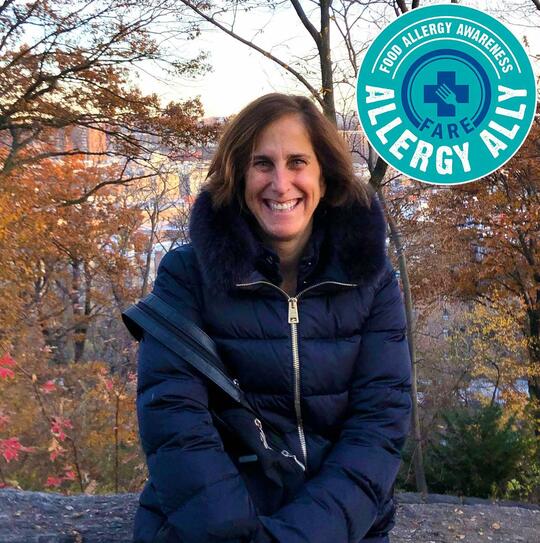 Sheryl Harpel is an Allergy Ally and the founder of Gluten Free Friends, a New Jersey support group and online resource for people with celiac disease. In this guest blog post, Sheryl invites university and college students with food allergies, celiac disease, or gluten intolerance to share their college dining experiences through the GFF College Dining Survey. 
Managing food allergies, celiac disease or gluten intolerance during college can be challenging. Under the Americans with Disabilities Act (ADA), colleges and universities must provide safe, appropriate food to their students with medically required food restrictions. Unfortunately, dining capabilities still vary tremendously by school, even when those schools use the same vendor.
Sharing your college dining experiences helps to inform high school students during their college search and can pressure schools to improve their food allergen safety practices. We hope you'll join our grassroots effort to improve dining safety for college students with food allergies.  
Colleges with the best dining services embrace their responsibility to provide safe, inclusive dining. They recognize that an estimated 7-11% of their students have food allergies, some of which can be life threatening1, and actively they work to meet their students' needs. They eliminate top allergens and gluten from dining lines or entire dining halls, provide pre-packaged options from these safe zones to locations across campus, and get student feedback to continually improve. Their dining programs attract students with food allergies to consider their schools.
The worst college programs have mandatory meal plans with no safe options. These colleges ignore ADA compliance requirements and risk legal action. Student ADA complaints filed with the U.S. Department of Justice led to DOJ settlements with Lesley University (2012) and Rider University (2019) that required these schools to completely transform their dining programs. 
Most college dining services are somewhere in between. They provide safe options, but students report that food choices are limited, repetitive or nutritionally lacking. The safest dining hall may not be conveniently located near dorm rooms, classes or where friends congregate. Students on tight budgets or in remote locations struggle to supplement their diets with non-campus food. 
Insufficient college dining services can lead to food insecurity. "The cost of a meal plan for an academic year usually ranges between $3,000 and $5,500, with the most expensive plans reaching upwards of $9,000" according to US News & World Report.2 Students often don't have money left to spend on groceries or restaurants after paying for unused mandatory meal plans.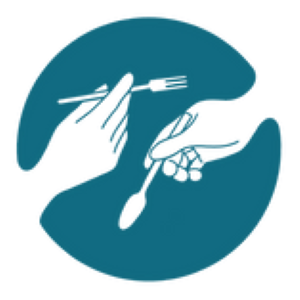 Our NJ celiac support group, Gluten Free Friends, decided to help high school students who are navigating the college search process to get on-campus student feedback about dining programs at the colleges they are considering. We survey college students with food allergies and/or celiac disease and post their candid responses on gfreefriends.com. We started with students in our own support group, and the response was so positive that we reached out to the broader celiac and food allergy community and just kept going.
In addition to helping high school students, we have found that our surveys can pressure schools to improve. For example, we highlighted a disappointing survey from a freshman with celiac at Western Carolina University (WCU) on our Instagram @gfreefriends and tagged their student newspaper. The newspaper followed up with an article. And now there's a new WCU dietician working to improve their program. 
Every survey increases the impact of this resource. FARE, National Celiac Association, and Beyond Celiac now have links to our GFF College Dining Survey on their college-related website pages and encourage college students to participate.
By working together, we can improve the college experience for so many students! Volunteer internship opportunities for high school and college students who want to help are posted on our website. Parents can also reach out to me to get involved.
Please actively share our GFF College Dining Survey in your food allergy, celiac and college groups and ask college students to add their voice! 
1. Sicherer, Scott H, MD, FAAAAI. Food allergy in college and university students: Overview and management. UpToDate. Jan 10, 2022. https://www.uptodate.com/contents/food-allergy-in-college-and-university-students-overview-and-management. Accessed May 13, 2023.
2. Wood, Sarah. Paying for Meals at College: What to Know About Costs. U.S. News and World Report. Feb. 9, 2022. https://www.usnews.com/education/best-colleges/paying-for-college/articles/paying-for-meals-at-college-what-to-know-about-costs. Accessed May 12, 2023.