How to Kill Coronavirus on Surfaces
Research on the stability of the novel coronavirus suggests that avoiding exposures might be more difficult than we had hoped. These evidence-based cleaning instructions can help you disinfect household surfaces effectively.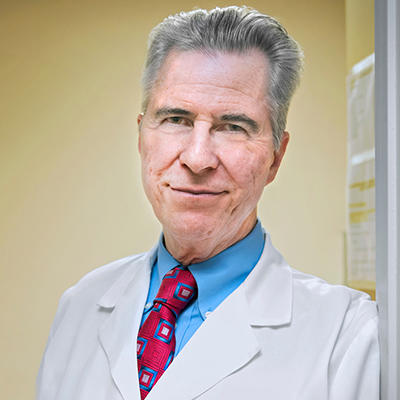 Dr. Thomas B. Casale serves as FARE's Chief Medical Advisor for Operations. He is a Professor of Medicine and Pediatrics and the Chief of Clinical and Translational Research at the University of South Florida in Tampa. A former President of the American Academy of Allergy, Asthma and Immunology (AAAAI), Dr. Casale has participated in more than 250 multi-site clinical trials and has published more than 400 scientific papers, reviews and chapters on his research.
A study sponsored by the National Institute of Allergy and Infectious Diseases and published on March 17 in the New England Journal of Medicine suggests that avoiding exposures to the novel coronavirus might be more difficult than we had hoped.
The study examined how long the novel coronavirus could remain infectious in aerosols (particles in the air that can be breathed in) and on fomites (non-living objects or substances that can transmit an infectious agent such as a virus from one person to another). The authors concluded that "aerosol and fomite transmission of SARS-CoV-2 is plausible, since the virus can remain viable and infectious in aerosols for hours and on surfaces up to days."
Members of the food allergy community may be familiar with cleaning methods that effectively remove food proteins from surfaces, but how can you disinfect surfaces in your house to prevent exposure to viruses? There are a multitude of household products that claim to kill many infectious agents including coronavirus. However, even if those claims are accurate, you need to be aware of how long the surface must be kept coated (wet) with the material sprayed or applied to the surface you are attempting to disinfect. This contact time may vary between 30 seconds and 10 minutes! The Centers for Disease Control and Prevention have some very good recommendations, which are summarized below.
If surfaces are dirty, they should be cleaned using a detergent or soap and water prior to disinfection.
For disinfection, diluted household bleach solutions, alcohol solutions with at least 70% alcohol, and most disinfectants registered with the Environmental Protection Agency (EPA) should be effective.
Diluted household bleach solutions can be used if appropriate for the surface. Follow manufacturer's instructions for application and proper ventilation. Check to ensure the bleach is not past its expiration date. Never mix household bleach with ammonia or any other cleanser. Unexpired household bleach will be effective against coronaviruses when properly diluted.
Prepare a bleach solution by mixing:

5 tablespoons (1/3 cup) bleach per gallon of water or
4 teaspoons bleach per quart of water

Products with EPA-approved emerging viral pathogens claims are expected to be effective against the novel coronavirus based on data for harder-to-kill viruses. Follow the manufacturer's instructions for all cleaning and disinfection products (e.g., concentration, application method, contact time, etc.).
For soft (porous) surfaces such as carpets, rugs and drapes, remove visible contamination if present and clean with appropriate cleaners indicated for use on those surfaces.
Remember, it's not enough to simply wipe a surface and expect it to be sanitized. Disinfecting surfaces requires knowledge about the product you are using and the appropriate contact time to ensure effectiveness.