FARE Blog
October 23, 2020
Happy Halloween 2020!
Allergy awareness every year - plus coronavirus awareness this year - can keep your Halloween celebrations safe and fun.
Guest post by Teen Advisory Group member Sarah Fleming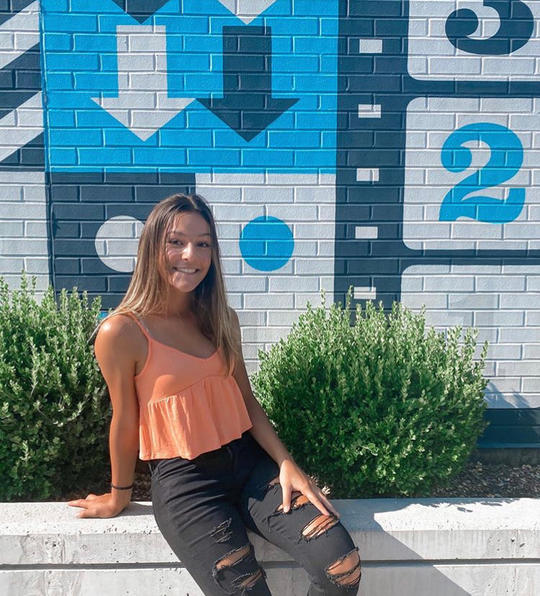 Around Halloween, people with allergies are commonly forgotten about. (Even I have forgotten about my allergy every once and a while.) Though allergies are easily forgotten by people who don't have them, this is one of the most important times of the year to be allergy aware. Having a food allergy is hard, and one of the many things contributing to the daily struggle of being allergic is being handed pounds of free candy by strangers on Halloween. One second you are laughing with friends, sorting and eating all of the candy you worked so hard for, then the next second you are stabbing yourself in the leg with your EpiPen. Not fun.
In order to make Halloween safer, yet still enjoyable, there are many precautions that you can take. First, make sure friends are aware of your allergy. Keeping people well informed is helpful, so they can take precautions if needed. Secondly, before Halloween night, it is important to understand which candies may cause an allergic reaction and which candies are safe. This preparation will be helpful on Halloween night, so you don't accidentally consume unsafe candy, only to find out later it contained your allergen.
Knowing what candy is safe for you also allows the option of trading away unsafe candy to your friends for candy you can eat. To completely eliminate an allergy scare prior to Halloween, there is always the option of buying safe candy. When you purchase allergen-free candy, you can donate your unsafe candy to children without allergies who are less fortunate.
During this crazy time, not many are allowed to participate in trick-or-treating due to the coronavirus. Other Halloween celebrations that people with allergies can participate in, without any allergy scares and with lower COVID-19 risks include haunted houses (socially distanced of course!), pumpkin carving, watching scary movies, and walking through corn mazes. I think these alternatives are just as fun, or even more fun, than trick-or-treating! Just remember to take precautions not only with allergies, but also with the virus. Have fun this season, but do not forget to wear your mask, and stay socially distanced!
Thank you, Sarah, for sharing this message of Halloween safety and fun! FARE encourages everyone celebrating Halloween this year to sign the Teal Pumpkin Pledge and spread the word that your household's spook-tacular fun is safe for everyone!