Food-Free Crafts to Celebrate Mom
Looking for ways to show your mom you care that don't involve food? Check out these crafts that tell her how special she is, on Mother's Day and every day.
Guest post by Teen Advisory Group (TAG) member Saloni Somia (@epi_eats)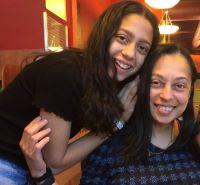 Moms are a never-failing source of light and guidance in our lives. My mom has been that source of light for me throughout my life, especially pertaining to my food allergies; I'm sure many of you can say the same. Additionally, moms put unconditional love and time into helping us become the people we want to be. So, I thought that I would compile some of my favorite non-edible things to make for your mom on Mother's Day!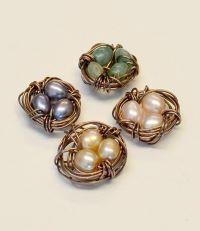 First, you can charm her with these bird's nests.
There comes a day when all children must fly away on their own set of wings. However, we always find our way home, and to our moms we are still their "little eggs." So, in honor of that, here are beautiful D-I-Y bird's nests from the Rings & Things blog. These can hang on a necklace, dangle as earrings or bring color to a charm bracelet. This project is best suited for older kids as the wires can be sharp.
"Life doesn't come with a manual. It comes with a mother."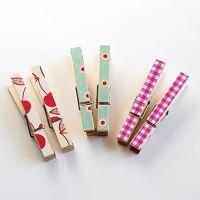 Next, for the woman who always holds things together, we have decorated clothes pins. 
I'm not sure if it's just my house, but it seems like we are always running out of clothes pins! Clothes pins can be used for clipping food bags, displaying photos or even (and I know this is surprising) hanging up clothes. Decorated clothes pins not only are practical but also can help add a pop of color in a way that moms are sure to love. This craft is suitable for all age groups, as the clothes pins can be decorated with whatever materials you want. (Mod Podge Rocks has my favorite way to decorate them.) These can also be a crafty last-minute gift if life has been a little bit crazy recently.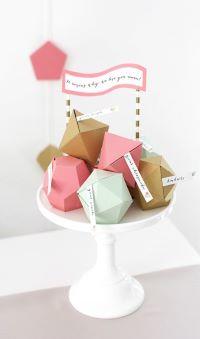 Lastly, these adorable geometric message holders will warm her heart.
These are amazingly sentimental and can serve as daily reminders to your mom that you love and appreciate her. While you and she both know that's always true, with or without a piece of paper, she'll treasure these mementos that are almost like food-free, customizable, fortune cookies. It's super fun to mess around with the colors, and you can make as many or as few as you want. This kit from KristiMurphy.com is great for all age groups, but smaller children might need some help.
I hope you enjoy these crafts. Have an amazing Mother's Day!