FARE Blog
February 11, 2022
Food Allergies and Dating: You're Not Alone
The food allergy battle is easier when you find someone in your life willing to take your allergies into consideration.
Guest post by Teen Advisory Group (TAG) member Maggie deNoyelles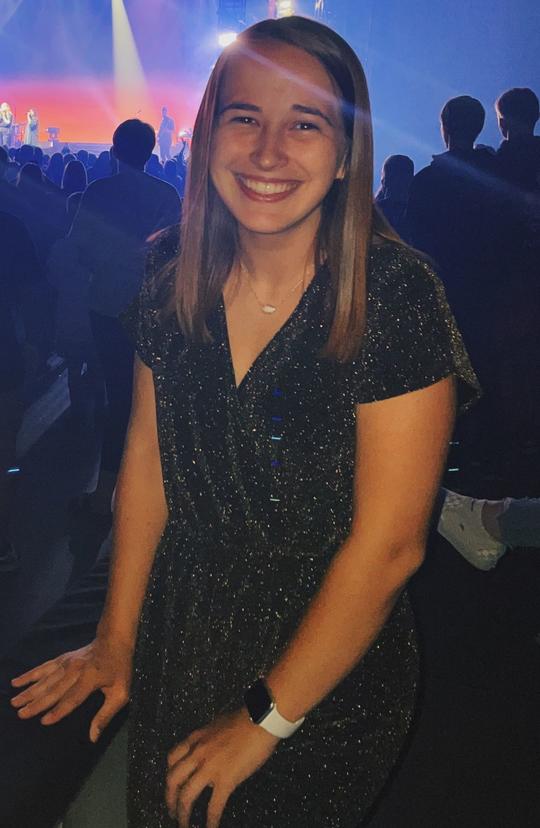 My name is Maggie deNoyelles. I'm 19 years old, and I am allergic to sesame, eggs, peanuts, and tree nuts. I have had food allergies since I was a baby, so it is something that I have learned to manage through the years. This past year I joined the TAG team – FARE's Teen Advisory Group – as a way to meet others and learn more about food allergy advocacy. My boyfriend Caleb and I have been dating for two and a half years, so with time I have found ways to manage my food allergies while dating.
Dating with food allergies has fostered some of my highest and lowest mental points with food. While I enjoy finding restaurants I can go to with my boyfriend and cooking recipes at home that are safe for me to eat, it is hard thinking about what food allergies make me miss out on. There are not any restaurants that I currently feel safe eating at that provide the typical "fancy date night" atmosphere, so in a way, I feel like I miss out on so many easy opportunities for dates because of this. I also miss out on just being able to head over to my boyfriend's house without having to worry whether they are eating a meal I can eat or not.
While this all leaves me feeling down, I have found that there are ways to combat these feelings while also growing the relationship. You can create an open line of communication with your partner about food allergies, which gives an opportunity to teach them about the way you live and survive. This learning opportunity is important in relationships both when first starting to get to know each other and even long in the future. After dating my boyfriend for two and a half years I still see so many chances to share how food allergies affect my life everyday both physically and mentally. We have also found so many ways to work together to do fun things while safely avoiding allergens. Traveling has always been hard with allergies, and he has helped me plan out food and accommodations with restaurants to take multiple trips together! Food allergies do not have to leave you feeling stuck with nothing to do in your relationship because you must avoid foods.
Some tips for dating with food allergies:

Take your time to find someone who cares to help you out.
Gather your favorite allergen-free recipes and cook together at home. (Or pack a picnic!)
Jump at every opportunity to teach your partner about your allergies.
Plan out dates that don't require any food at all. Game nights, mini golf, movies, or even something as simple as taking a walk together allows you to have quality time and not worry about foods
Never stop advocating for yourself and communicating the things you need from someone in order to be comfortable with how your food allergies may affect your relationship.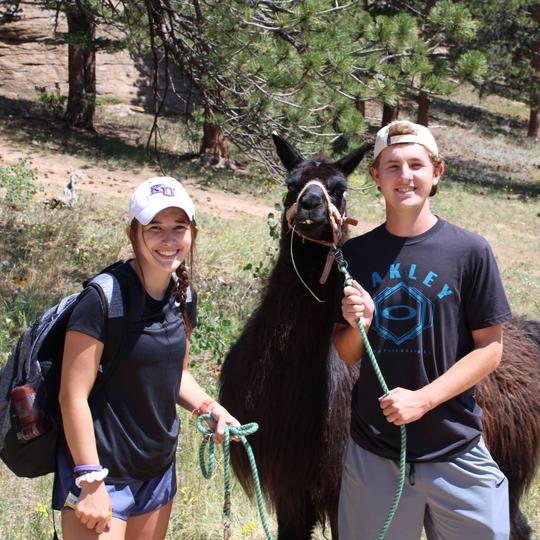 Caleb is allergic to nuts, and while this does not always affect his life in the same way I see with my allergies, we still share that bond of nature. One thing my mom told me as I got into the dating scene, which I thought was funny at first but is actually very important, was to make sure the boy did not eat something I was allergic to before kissing him. Although I thought this was just a joke at the time, finding a boy who shared an allergy with me did take away a certain sense of anxiety in that department. Finding someone who understands or is willing to learn more about food allergies also gives you security in knowing they try their best to avoid allergens while around you or when they know they will see you soon.
So, while it may feel like you are missing out on fancy meals, and while trying to make plans can bring out the worst of your allergy anxiety, dating with food allergies is not a constant battle. And it is not a battle you are alone in. Everyone with food allergies faces this in one way or another, and there is always someone there that will understand what you are feeling. When you find someone in your life willing to take your allergies into consideration, it makes it easier on you. You can release some of the built-up food anxiety by sharing it with someone who knows what to look out for and keep you safe from. Some of my favorite dates with my boyfriend have been cooking meals both for ourselves and for our families. Though you may miss out on some things because of allergies, you learn to appreciate more the times where you can feel safe with your person and not worry about the food you will eat.