FARE Blog
February 04, 2021
Fears, Facts and Four EpiPens: How I Got Ready for My First Dose of COVID-19 Vaccine
After having an anaphylactic reaction to the flu vaccine many years ago, I would be lying if I said I had zero concerns.
Guest post by Melissa Engel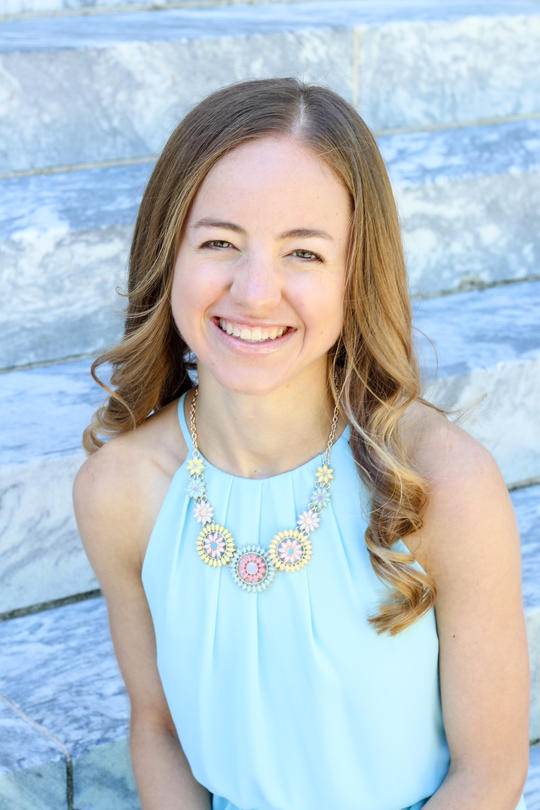 Melissa Engel, MA, is a Clinical Psychology PhD student at Emory University and also serves as FARE's Lead Program Developer of Teen Outreach. Melissa has severe food allergies to milk, eggs, peanuts, tree nuts, and shellfish, as well as asthma, type 1 diabetes, and an autoimmune disease. Follow Melissa on Twitter, Instagram, and her new Psychology Today blog, "Too Young to Be Sick." 
Melissa wrote about her second dose of COVID-19 vaccine in March 2021 on the FARE Blog.
Like many in the food allergy community, I have experienced my share of stress during the COVID-19 pandemic. First there was the shortage of wipes that I use on a daily basis, with the country suddenly engaging in the cleaning habits that are all too familiar for those of us affected by food allergies. Next, the grocery stores were out of the few products I can safely rely on, leading me to nearly scream at my Instacart app: No, I do not want a substitute! Finally, there was news of a vaccine, which, while offering a glimmer of hope, also surfaced concerns regarding the potential for anaphylaxis.
I am currently a Clinical Psychology PhD student at Emory University, right next to the CDC—the Centers for Disease Control and Prevention. I can often see the morning news being filmed when I look out the window! My research and clinical work focus on children with chronic illnesses, and I provide face-to-face care at Children's Healthcare of Atlanta. As a healthcare provider, I was eligible to receive my first dose of the Moderna COVID-19 vaccine a few weeks ago. Given the many unknowns of the vaccine, I would be lying if I said I had zero concerns. That being said, as a psychology researcher, I strive to make my decisions rooted in facts rather than fear.
Fear: I could have an anaphylactic reaction.
Facts: Allergic reactions to the COVID-19 vaccines are extremely rare. According to the most recent CDC report, out of more than four million administrations of the Moderna vaccine, there were only ten reported cases of anaphylaxis, with zero anaphylaxis-related deaths.
Fear: I had an anaphylactic reaction to the flu vaccine many years ago and am thus likely to react to this vaccine.
Facts: CDC guidelines clearly state that individuals with food, environmental or pet allergies may get vaccinated. My previous reaction was to the egg, which is absent from the COVID-19 vaccine. I have never reacted to any other vaccine. Furthermore, I have safely had polyethylene glycol (PEG) in Miralax, which is similar to a key ingredient in the COVID-19 vaccine.
Fear: Even if I don't have an anaphylactic reaction, I could experience other side effects.
Facts: Vaccine side effects are common, but these are generally mild, short-term, and far less serious than potential COVID-19 complications. In addition to asthma, I also have type 1 diabetes and other autoimmune diseases, all of which put me at elevated risk for COVID-19 complications.
It quickly became clear that these facts outweighed any fear, leading me to enthusiastically take my shot, no pun intended! On the day of my vaccination, I had two EpiPens and many doses of Benadryl with me, just as I always do. After answering some brief questions about my medical and allergy history, the healthcare provider administering my shot brought out two more EpiPens, just in case. She also instructed me to remain in a monitoring area for 30 minutes, rather than the typical 15 minutes. Given that I was in a university hospital and had four EpiPens within sight, I felt perfectly safe!
In the hours and days following the vaccine, I developed several mild symptoms that are characteristic of a typical vaccine response but clearly not anaphylaxis—a sore arm, low-grade fever, and mild flu-like symptoms. My greatest symptom of all, though, was gratitude.
And I eagerly anticipate receiving my second dose next week.
To learn more about COVID-19 vaccines and allergic reactions, check out FARE's COVID vaccine Q&A.