FARE Blog
October 29, 2021
FARE Recommendations to FDA: Comprehensive, Accurate Food Allergen Information in E-Commerce Is Essential to Ensure Safety
"All food product information must be exquisitely current. Extreme vigilance is required in maintaining e-commerce websites."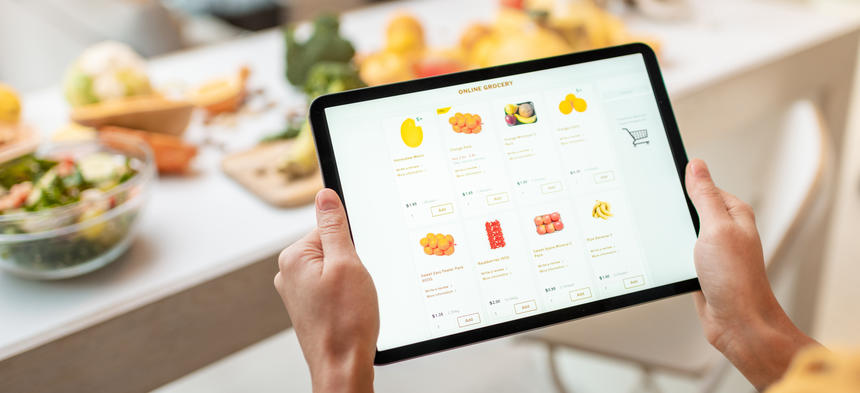 Even before COVID-19, many in the food allergy community bought at least some allergy-friendly food products through Business-to-Consumer e-commerce, for example, by shopping on Amazon. The pandemic has accelerated American consumers' embrace of online grocery shopping, which grew by more than 50 percent between 2019 and 2020, and which is expected to exceed 11 percent of U.S. grocery sales by 2023.
This shift to increased online grocery shopping is recognized in FDA's recent blueprint for food safety, released in July 2020. One aspect of this new blueprint was the subject of an Oct. 19-21 FDA meeting, New Era of Smarter Food Safety Summit on E-Commerce: Ensuring the Safety of Foods Ordered Online and Delivered Directly to Consumers. At the meeting FARE Vice President for Regulatory Affairs Robert Earl outlined how the food allergy community relies on accurate, comprehensive allergen information wherever they shop for food products, including online. Here are excerpts of Earl's remarks.
---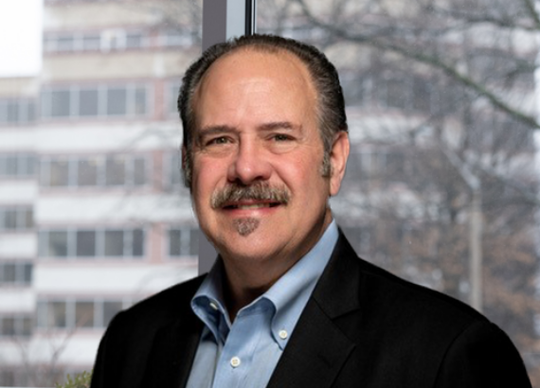 "On behalf of the more than 32 million Americans who suffer directly from life-threatening food allergies, and 85 million that are directly and indirectly affected by one or more of the Top 9 food allergens, FARE appreciates the opportunity to discuss the needs of our food allergy community when purchasing foods via e-commerce.
FARE's comments today focus on the following topics:
Complete labeling
Up-to-date online information
Challenges related to substitutions and international e-commerce
First, some background context. FARE's recent Food Allergy Consumer Journey, presented to the FDA last year, provides insight into the needs and behaviors of the food allergy community. We found the following:
When it comes to purchasing food for themselves or food-allergic children, the food allergy community will only buy a product if they are convinced it is safe for consumption and hopefully, tasty to eat.
The food allergy community spends on average three to five minutes reading labels, and 71 percent read labels for every single food, every single time even if they have purchased the product before.
Lastly, branding matters as 28 percent of the food allergy community only buy products with allergy-friendly labeling.
To our first topic, we urge complete labeling related to food allergens. FARE believes that food allergen labeling for e-commerce must be required to mirror all FDA (and USDA) required labeling on food packages. E-commerce is labeling. FARE requests that FDA issue guidance requiring that e-commerce entities include complete FALCPA [Food Allergen Labeling and Consumer Protection Act of 2004] labeling – ingredient highlight or "Contains" – for foods sold online.
We also encourage FDA to request that e-commerce entities include "May contain" and other precautionary allergen labeling statements at point of online sale. All are critical for those with food allergy and caregivers to make informed and safe purchase decisions. Through guidance and coordination with food manufacturers and e-commerce entities, FDA can help ensure that complete, accurate food allergen labeling is provided to consumers.
On our second topic, e-commerce must provide up to date online information. The food package provides current food allergen labeling. Since our community needs to read labels at every purchase and they do, it is critical that e-commerce food product information provide current food allergen labeling. Since formulations change over time, and with the upcoming requirement to label sesame as the ninth required food allergen under FALCPA, all food product information must be exquisitely current. Extreme vigilance is required in maintaining e-commerce websites.
Finally, we have concerns related to substitutions and international products. FARE concurs with FDA's guidance that substitutions related to supply chain availability must never introduce food allergens to food products. We have seen that e-commerce internet searches need fine tuning to ensure that foods that clearly contain a food allergen do not come up under searches such as for peanut free. International food product sources that come up in searches may not provide labeling and food allergen information relevant to the US audience. FARE looks forward to working with FDA to address this gap.
Our food allergy community believes that food label transparency equals safety via honesty, and it builds trust. Everything the FDA can do to make it easier for the 1 in 4 Americans relying on the food label and labeling to make purchases for themselves or family members safe is appreciated."
---
FARE will submit formal comments to the FDA and we encourage those managing food allergies and intolerances to share their perspectives on e-commerce and food safety. Once those comments are collected and reviewed, we anticipate the FDA to publish a proposed rule sometime next year. Public comments to FDA on this meeting will be accepted through 11:59 p.m. on Saturday, Nov. 20. Comments can be submitted electronically by clicking here or mailed to the following address: Dockets Management Staff (HFA-305), Food and Drug Administration, 5630 Fishers Lane, Rm. 1061, Rockville, MD 20852.
Do you want to make your own voice heard on behalf of the food allergy community? Become a FARE Advocate today!