FARE Blog
September 21, 2022
FARE Leadership Spotlight - September 2022
Meet Shelby Lewis, who with her husband Steve is a member of FARE's Board of National Ambassadors. Let's learn a little more about them!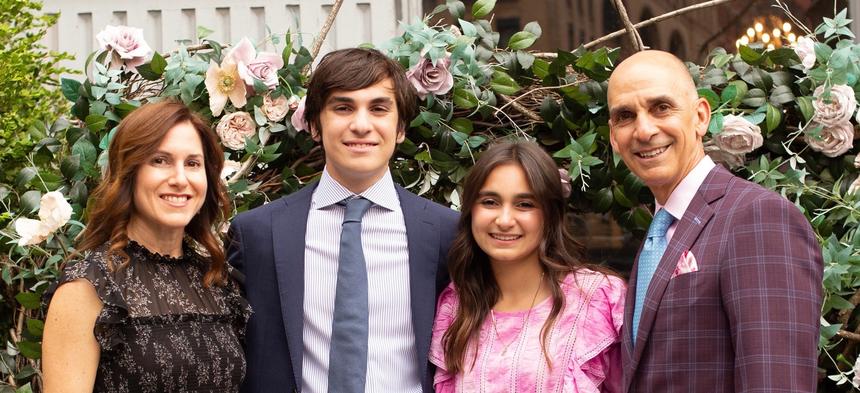 What's your name, where are you from, and what is your food allergy connection?
We are Steve and Shelby Lewis and live in New York City with our two teenage children and one rambunctious dog! We found out our daughter – Siena – had food allergies before her first birthday. No one in either of our families has any history with food allergies so we didn't realize how serious it was until our daughter had her first anaphylactic reaction at a very young age.
What drew you to FARE? Why do you support FARE?
We were introduced to FARE in 2015 by a friend who was involved in the organization's initial formation. At the time, we were searching for support and assistance with a condition for which we knew next to nothing. It is hard for us to imagine a more important cause than an organization whose sole mission helps to make our daughter's life better and safer.
When you think of FARE, what first comes to mind?
Advocacy…FARE is the leading advocate for all people suffering from this life-threatening disease.
What is one thing you would tell any food-allergic person or parent/guardian of a food-allergic person?
Two things - Educate and prepare: Educate yourself and everyone in your universe and be prepared for an allergic reaction because you may have to save a life.
What is the best food allergy advice you ever received?
Train your child to be their own personal best advocate at the earliest age possible. We won't always be there for Siena, so she needs to own it.
You're taking part in the FARE Food Allergy Summit 2022 in Orlando, Fla. Will this be your first FARE summit?
Yes! Siena and Shelby are going together. It will be the first time for both of us.
What are you most looking forward to at the Summit? Are there particular sessions or socials that you're excited about?
We are excited for Siena, who is now a teenager, to be more directly involved with FARE. I am excited for her to meet other teens that have to speak up and advocate for themselves every time they eat out. She is eating out with her friends much more often and she is the only one with food allergies. I want her to feel less alone in that space.
Personally, I enjoy the science sessions the most. I am excited to hear about what is in the pipeline to make my daughter safer.
The theme of this year's Summit is Stronger Together. How did you stay connected to the food allergy community when gatherings were limited, and what do you hope to take home from our first in-person Food Allergy Summit since 2019?
I think being less social and spending more time just the four of us as a family created a safe, yet unrealistic environment for someone with food allergies. We want to travel. We want to be out with friends. We need to practice how to do that safely on a daily basis. Again, it is our first summit and we are just excited to be part of it and spend time with other people that think about food safety as much as we do!