FARE Blog
October 21, 2022
FARE Leadership Spotlight – October 2022
Meet Danielle Peles, her older brother, Adam Peles, and her younger sister, Maya Peles. Let's find out how they're sharing the Teal Pumpkin Project in their community.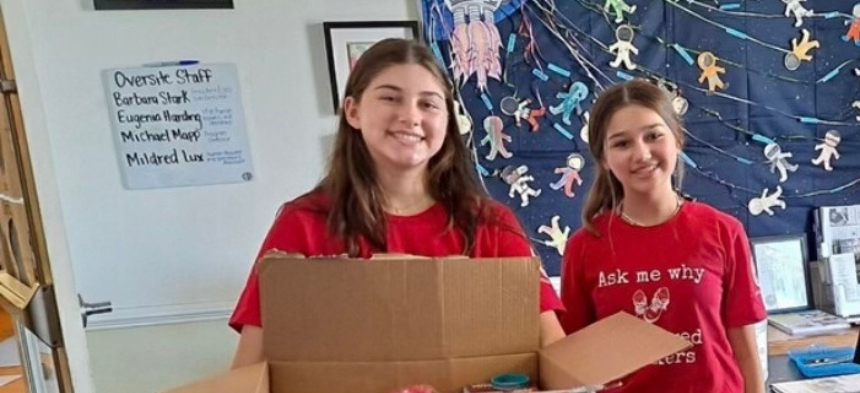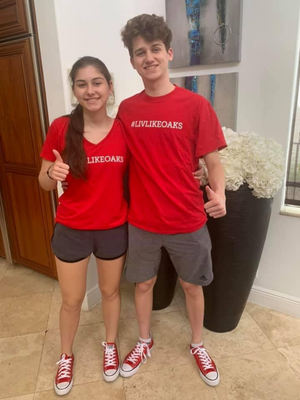 I'm Danielle Peles. I am a junior and my sister, Maya, is a freshman at Pine Crest School in Fort Lauderdale, Fla. My brother, Adam, is a freshman at the University of Pennsylvania. We are ambassadors for Red Sneakers for Oakley, and Adam and I are members of FARE's Teen Advisory Group (TAG). We have been involved in food allergy awareness and education for the last five years. Adam and I have severe food allergies, so this is a cause that is very important to us.
In recent years we have held food allergy awareness days at multiple schools and at a camp in partnership with Red Sneakers for Oakley. We shared a video public service announcement to educate about food allergies and the importance of checking ingredients, carrying epinephrine, and showing empathy and kindness for children with food allergies.
Another project that we started last year is a food drive where we collect allergy-friendly snacks and donate them to a variety of local organizations. Four local organizations were the recipients of the food last fall, and we were also able to provide additional food packages this summer to two of those organizations.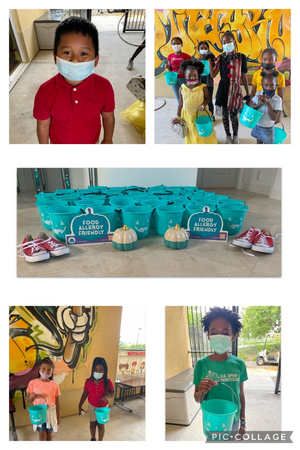 At this time of year, we are excited to support FARE's Teal Pumpkin Project. Last year, Adam and I filled over 50 teal pumpkin baskets with non-food goodies and delivered them to Milagro Center in Delray Beach, Fla., to promote the inclusion of kids with food allergies at Halloween. This photo collage is from last year. The kids at Milagro Center were so happy!
This year, Maya and I will be delivering Teal Pumpkin baskets to Milagro Center on October 27. We're very excited that we will be able to continue supporting the Teal Pumpkin Project to help keep children with food allergies safe and included. 
Happy Halloween!
We thank everyone from Red Sneakers for Oakley who attended FARE Food Allergy Summit 2022 last month in Orlando, Fla., and we look forward to further collaboration in the future!