Don't Miss Your Chance: FDA Wants to Hear From You!
Want new epinephrine options? Share your perspective with FDA to ensure our community is heard.
Share your epinephrine story with FDA by the April 27 deadline.
Click here to submit your comments electronically, or submit comments by mail / hand delivery / courier to the address below.  
By Anita Roach, MS, Vice President of Health Equity and Community Engagement, and Robert Earl, MPH RDN FAND, Vice President of Regulatory Affairs
The U.S. Food and Drug Administration (FDA) is accepting public comments through April 27 on an epinephrine nasal spray, the first among several new epinephrine products in development.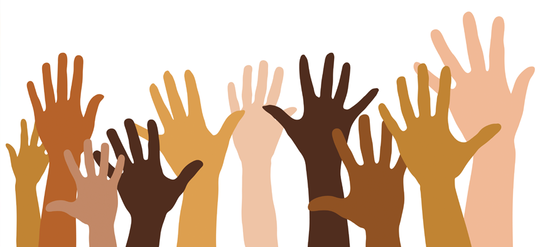 On May 11, FDA will hold a virtual meeting for its Pulmonary-Allergy Drugs Advisory Committee to review and make recommendations on the safety and effectiveness of ARS Pharmaceuticals' needle-free epinephrine nasal spray for the emergency treatment of anaphylaxis (severe allergic reaction) in adults and children weighing more than 66 pounds. 
Currently, the only available option for treating severe allergic reactions is epinephrine administered through the muscle via a needle, using an auto-injector or a syringe. 
We heard the outcry for less invasive, more convenient epinephrine options loud and clear during the September 2021 Externally-led Patient Focused Drug Development meeting on Food Allergy spearheaded by FARE and other members of the Food Allergy Collaborative. This need was also underscored in the recently published Voice of the Patient Report: Food Allergies. 
At the 2021 meeting, advocates described how fear of needles can be a barrier to deploying epinephrine, particularly for children with food allergy and inexperienced individuals administering stock epinephrine. In addition, some participants reported experiences with needles bending during administration and many described the inconvenient size of current devices. 
Effective ways to treat severe allergic reaction that are needle-free and more convenient could make patients more likely to carry this important emergency medicine. Recent studies have shown that around half of food allergy patients always have quick access to epinephrine in case of emergency.1,2 Moreover, a FARE Health Equity survey of predominantly non-white, lower income food allergy patients and caregivers found that only 10 percent or so of the patients could always access epinephrine.3  Among those who had received an epinephrine prescription but hadn't filled it, reasons given included the inconvenience and bulkiness of epinephrine autoinjectors (32 percent) and the cost (33 percent).3  Cost can also be a significant barrier to obtaining epinephrine for middle-income patients and families, as community members noted in a recent segment on NBC News. 
Here is how you can share your story during the FDA Advisory Committee meeting process:
Submit comments electronically via regulations.gov [Click here] 
Submit written/paper comments by mail/hand delivery/courier to Dockets Management Staff (HFA-305), Food and Drug Administration, 5630 Fishers Lane, Rm. 1061, Rockville, MD, 20852
Potential Topics to Cover in Your Comments 
Your daily life managing a food allergy
Your experiences treating allergic reactions
Your experiences using epinephrine auto-injectors
Any experiences in which you avoided or delayed epinephrine
What a needle-free epinephrine option would mean for you
What a smaller epinephrine device would mean for your
The possible benefits of needle-free epinephrine that you value most 
All submissions received must include the docket number for the Advisory Committee meeting:
Docket No. FDA-2023-N-0984 for "Pulmonary-Allergy Drugs Advisory Committee; Notice of Meeting; Establishment of a Public Docket; Request for Comments"
Electronic and written submissions submitted on or before April 27, 2023, will be provided to the committee. 
Background material and the link to the online teleconference meeting room will be available here. The Advisory Committee calendar can be found here. 
Other needle-free options for epinephrine, including additional nasal devices and under-the-tongue epinephrine film, may be just around the corner. FARE remains fiercely committed to supporting all therapies that support "epi first, epi fast" and ensuring that the voice of the patient is integral throughout the process.
Warren CM, Zaslavsky JM, Kan K, Spergel JM, Gupta RS. Epinephrine auto-injector carriage and use practices among US children, adolescents, and adults. Annals of Allergy, Asthma & Immunology. 2018 Oct 1;121(4):479-89.
Yost, J., E. Brown, T. Winders, H. Jaffee, S. Klein, E. Martinez, T. Silvera, and E. Malawer. "Epinephrine autoinjector utilization and access in a nationally representative food-allergic adult sample." Annals of Allergy, Asthma & Immunology 129, no. 5 (2022): S7.
Yost J, Roach A, Galic I, Asante J, Concklin-Malloy M, Enaholo O, Gupta R, Warren C. Improving Understanding of Food Allergy Management and Potential Drivers of Socioeconomic Disparities in Food Allergy Outcomes via a Large Community-Based Survey. Journal of Allergy and Clinical Immunology. 2022 Feb 1;149(2):AB160.