Common Worries of Dads Who Have Children With Food Allergies
Dads of children with food allergy experience added concerns and stress, but there are helpful ways to cope.
Guest post by Paige Freeman, PhD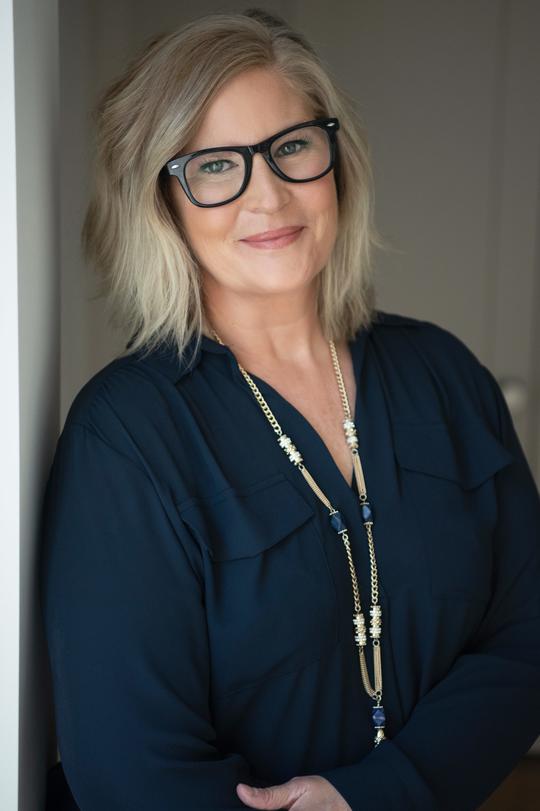 Paige L. Freeman, PhD, is a psychologist who has navigated her child's food allergy for the last 14 years. She provides telehealth services in 18 states to support others managing food allergies. To learn more, visit paigefreemanphd.com.
Happy Father's Day to all of you awesome dads out there navigating food allergies with your kids! While all of your journeys are different, one thing is clear. Even though you may not show it outwardly, you will likely at some point experience a significant amount of stress and worry about your child's food allergies.
Tamara Hubbard, a licensed clinical professional counselor, recently surveyed more than 90 food allergy dads to take a deep dive into what having a child with a food allergy is really like for fathers. The results suggest that, just like moms, dads worry about many aspects of their family's food-allergy struggles, as well as the logistics of allergy management. Several participants said they had no idea how difficult it is to manage food allergies until their own child developed one.
What I see in my practice is consistent with the results of Hubbard's findings. Dads in general tend to worry more than they let on. In practical terms, dads worry about their child having a reaction. They want to keep their child safe from food allergen(s) and worry about their ability to do so. More specifically, they worry about forgetting epinephrine as well as their competence to assess a reaction and take appropriate action.
Dads also express apprehensions about other people's ability to handle a food allergy reaction when their child is under someone else's care. This includes worrying about their child's own ability to proactively manage food allergy and their child's competency to effectively carry out an accidental exposure action plan.
Hubbard's research indicates that dads also worry about the impact of food allergies on their children's social lives and emotional well-being. Common concerns include their children being bullied because of food allergy, being left out or feeling left out, and feeling different from other kids. Dads don't want their children's activities to be limited by food allergy. Overall, they just want their children to live rich and full lives.
So, what can dads do to cope with the stress of parenting a child with food allergies? If you are struggling with excessive worry surrounding your child's food allergy, the following suggestions may be helpful.
Educate yourself about food allergies. As the old saying goes, "Knowledge is power." The more knowledge you can arm yourself with, regarding food allergies in general and your child's allergens and allergy plan in particular, the more prepared you will feel to deal with what happens. Practice the action plan with your family and child and practice the administration of epinephrine using trainer devices.
Seek support from other food allergy dads. Having a child with a food allergy is almost universally stressful. It can be helpful to connect with other dads who are going through the same thing to discuss and learn from those who have been doing this for a while. Even if you don't learn anything new, just knowing you are not alone can in and of itself reduce stress. Ask your allergy clinic or allergist if they know of any food allergy family gatherings or meet ups. You can also get involved in food allergy advocacy through FARE. To learn more, click here. 
Keep in mind that children are adaptable. Navigating a food allergy as a child can be hard, but it can also foster independence, resilience, assertiveness and confidence.
Finally, if you have a partner in your journey, work with each other. Many men express frustration that they are not taken seriously in the parental partnership regarding the management of food allergies. It is important to be on the same page as much as possible with your partner. Invite them to discuss the different roles you both fill in this food allergy journey and determine if the current roles are working for the family. It is important to verbalize and make your feelings explicitly known. Decide what each other's strengths and weaknesses are and divide up tasks appropriately. 
 If your child's food allergy is causing you anxiety that is interfering with everyday activities, or if food allergy anxiety is interfering with your enjoying life, it may be time to see a food allergy-informed therapist. (For other examples of when it may be time to see a therapist, click here.) These clinicians understand the seriousness of food allergies and the unique stressors associated with their management. They are well versed in effective strategies to help you manage your anxiety. If you're looking for an allergy-informed therapist in your area or state, visit the Food Allergy Counselor Directory, which has a growing list of therapists ready to help you.
While FARE does not endorse products, we support and appreciate enterprises and organizations that are committed to serving the food allergy community.