The Challenges of an Oral Food Challenge
Oral food challenges can be overwhelming, nerve-wracking and scary. Parents and others can help by being aware and having empathy.
Guest post by Teen Advisory Group (TAG) member Arjin Claire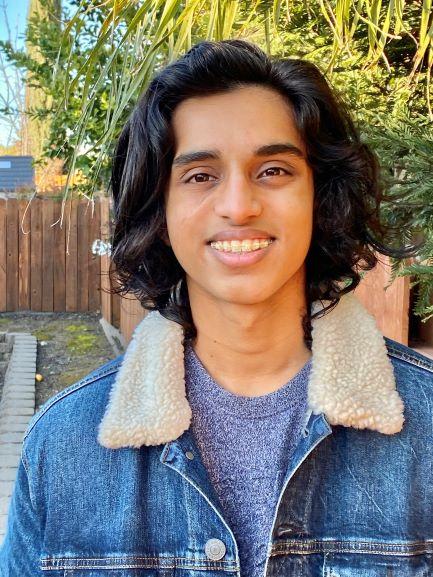 Most people associate food with life. I've been forced to associate food with poison. Growing up with food allergies isn't easy, and one of the hardest parts is the emotional roller coaster one has to go through with oral food challenges (OFCs). 
At eight months old, I went into anaphylaxis when my mom put a tiny bit of frozen yogurt on my tongue. My parents found out that I was allergic to milk, egg, tree nuts, peanuts and sesame. I've had a number of hospital visits since then, lying in the emergency room for hours as my body attacked itself because I unknowingly ate a small morsel of food that I was allergic to. In my 17 years I've been to the ER six times for food allergies, each reaction life-threatening. 
With these experiences under my belt, it's no surprise that even the idea of an oral food challenge would be overwhelming, nerve-wracking and scary. Even though my mom and dad always had encouraging words for me, I constantly tried to find ways to avoid an OFC. To them, food challenges were exciting, hopeful and encouraging, but when I was younger, OFCs really took an emotional toll on me. I don't think I fully grasped that this was a way my body could tell me that I had outgrown a food allergy. 
Over the years, I've been fortunate to outgrow my allergies to almonds, sesame and milk. Each new tolerance was confirmed by an OFC. First, a blood test and/or skin prick test would indicate that I wasn't reacting to the allergen. Then, an OFC would be the final step to successfully and accurately determine that I was no longer allergic to a particular food.
An OFC is pretty straightforward, but the anticipation leading up to it and the experience, which can last anywhere between 3 to 6 hours, takes a toll. The preparations for an OFC include: 
Refraining from any type of antihistamines at least five days prior to appointment day. This was especially difficult for me because I have environmental allergies. I take medication every day so I won't be congested, sneeze or have watery eyes, so stopping made life much more difficult. It was hard to do my homework, pay attention in class, and go about my day normally. 
Deciding what foods to take with you to be eaten during the OFC. For my most recent milk challenge my allergist had us bring in a container of cow's milk. In previous challenges I also had to bring in a baked good that contained milk.
Staying healthy. On the day of the exam, it's important to be in good health and not sick in any way. 
During the challenge, a nurse or doctor gives you a very small portion of the food, and then monitors you for about 15 minutes, checking your vital signs and symptoms. If there are any symptoms observed by the participant or by the nurse or doctor, the challenge is immediately stopped.
If you make it through the 15 minutes without any reaction and don't feel anything out of the ordinary, then the portion size is upped a tiny bit and the process repeats itself. A successful OFC occurs when you can consume a small serving of the food in its entirety without having any type of reaction or symptoms. For my almond challenge, by the end of it, I had consumed three whole raw almonds. 
My milk allergy symptoms have always fluctuated, from pretty bad to relatively mild. Because of this, I've challenged milk three times in my life: once when I was so young that I don't remember how old I was (probably around 7 or 8), another time in 2017, and most recently in 2019. After much reluctance on my part and convincing by my parents, I agreed to the 2019 OFC and passed it successfully, but it didn't really change much. I know that hate is a strong word, but I hate dairy. It scares me, and I don't like the taste of it. I still don't want to drink a glass of milk, even though my mom says I used to ask her when I was much younger, "When will I get to eat cheese pizza and have vanilla ice cream like other kids?" 
Now that I'm 17, inching closer to adulthood, I understand the benefits of doing the OFC, and I'm grateful that I've crossed off milk, almond and sesame. I do, however, think it is imperative not to overlook the overwhelming emotional toll that OFCs can have on a child. In addition to the fear leading up to the challenge, I remember feeling as if I would let my parents down and I would be a failure if I didn't successfully pass. I know it may be hard for an outsider or family member to fully understand this, but the support you can provide by being aware and having empathy in these situations should never be underestimated.