Bullying Leaves a Bad Taste: Anti-Bullying Initiative for Kids and Teens with Food Allergies
In this unique, new book, a team of experts provides tips, tools and strategies for children with food allergies to help them identify bullying, handle challenging situations and build confidence.
Guest post by Abigail Glick, MD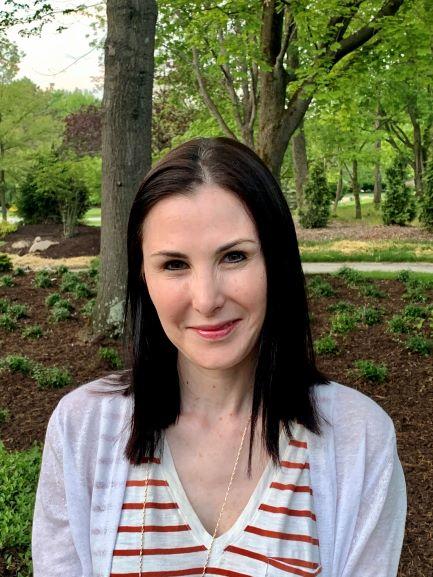 Abigail Glick, MD, a pediatric endocrinologist, passionate food allergy advocate and parent of children with severe food allergies, resides in Cleveland with her husband and three sons. She founded and leads the nonprofit, Northeast Ohio Food Allergy Network (NEOFAN), a FARE-endorsed support group with a mission to raise awareness and minimize the impact of food allergies (www.neofan.org). NEOFAN partners with organizations and allergy specialists in the community to spread awareness and promote inclusion through educational programming and –special events. She manages NEOFAN's Community School and Camp Food Allergy Education and Training Programs, which, in collaboration with University Hospitals Rainbow Babies & Children's Hospital, have trained with more than 100 schools and camps across the region.
Improving the lives of all children has long been my passion. However, in 2013, my role as a physician took a turn in response to the terrifying anaphylactic reaction of my then 18-month-old son. Suddenly, my life became overwhelmingly consumed by food allergies. My oldest son was diagnosed with egg, milk and tree nut allergies, and my middle son has anaphylactic allergies as well as eosinophilic esophagitis (EoE), a chronic allergic inflammatory disease of the esophagus, which is the muscular tube that connects the mouth and stomach.
Living the life of a food allergy mom, I became aware that school lunch tables and other social situations can be very challenging and scary. I learned the statistics:
One child in five reports being bullied.1
One in 13 children has a food allergy.2
Half of children with food allergies report being bullied, and these incidents are often related to their allergy.3
However, these numbers did not resonate with me until the day my oldest son came home from day camp and sadly shared that, "Nobody understands. Why would a camper put a brownie in my face if he knows I am allergic? It could kill me." I pushed back the tears and went into action.
Conversations with my colleague, Carolyn E. Ievers-Landis, PhD, led to the creation of Bullying Leaves a Bad Taste: Anti-Bullying Initiative for Kids and Teens with Food Allergies. With support from a FARE community outreach award, as well as Charlie Kaufman, NEOFAN's first Teal Hero Award recipient, I teamed up with three experts in pediatric clinical psychology and bullying prevention to write this book to better equip families with food allergies to identify bullying and manage potential bullying situations and the great level of anxiety associated. Our goal is simple: to increase awareness about food allergy bullying and put a stop to it.
Anyone can be the target of bullying, but for children and teens with food allergies, bullying can put their emotional and physical health at risk. Bullying associated with food allergies is different from other types of bullying, because friends and adults, including teachers, may not understand the seriousness of food allergies and the direct and immediate risk these situations pose. Many people hear the word "allergy" and think sniffles and itchy eyes. They do not realize exposing someone to their food allergy can lead to anaphylaxis, which is life-threatening. Young children and those who are non-verbal may be unable to describe an allergic reaction and are especially vulnerable, relying on adults to be educated on food allergy issues.
Bullying Leaves a Bad Taste can serve as a resource for all. Designed for those with food allergies to help them understand bullying and how to handle it, the book is also intended to be a tool for family members, friends, classmates and school staff, as well as a guide for doctors, nurses, guidance counselors, psychologists and all who care about kids with food allergies.
The book defines bullying and outlines four types of food allergy bullying along with potential scenarios those with food allergies may face. Kids are armed with anti-bullying tips – liking yourself, connecting with others and talking with adults – and a Say-Do-Tell plan with real-world examples to practice putting that plan into action. Adults are given signs to look for and questions to ask the child. Following these strategies will help teasing or bullying situations become less stressful and dangerous and can decrease incidents of bullying overall.
Bullying Leaves a Bad Taste: Anti-Bullying Initiative for Kids and Teens with Food Allergies, written by Abigail Glick, MD, Carolyn Ievers-Landis, PhD, Patrice Yasuda, PhD, and Chad Rose, PhD, and illustrated by Alexander J. Landis, is currently available for purchase on Amazon. 
While FARE does not endorse products, we support and appreciate enterprises and organizations that are committed to serving the food allergy community.

1National Center for Educational Statistics. 2019. Student Reports of Bullying: Results From the 2017 School Crime Supplement to the National Crime Victimization Survey (Web Tables). NCES 2019-054 (July 2019): U.S. Department of Education.
2Gupta RS, Warren CM, Smith BM, Blumenstock JA, Jiang J, Davis MM and Nadeau KC. 2018. The Public Health Impact of Parent-Reported Childhood Food Allergies in the United States. Pediatrics 142(6): 2018-1235.
3Shemesh E, Annuziato RA, Ambrose MA, Ravid NL, Mullarkey C, Rubes M, Chuang K, Sicherer M, Sicherer SH. 2013. Child and parental reports of bullying in a consecutive sample of children with food allergy. Pediatrics, 131(1): e10-e17.