Adult-Onset Food Allergies: A Silent Epidemic
If you're an adult with food allergies, share your stories. I guarantee you'll find others, just like you.
Guest post by Felicia Sabartinelli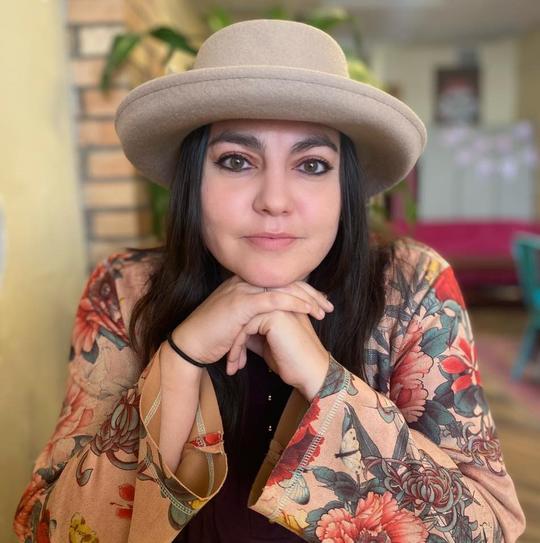 Felicia Sabartinelli is a published writer, poet, artist, and public speaker from Western Colorado. Her allergy story has been shared with Seventeen, Good Housekeeping, Dr. Oz's The Good Life, Allergic Living, NPR and more. Learn more about her journey with allergies on her website, Ms. Allergic to Everything, or follow her on Facebook.
For the last fifteen years, my life has been plagued with food allergies. In my early twenties, I was first diagnosed with severe oral allergy syndrome that stops me from eating fresh fruits or veggies, as well as allergies to fish and nuts. Then I was surprised, ten years after that, when I was diagnosed with a variety of additional food allergies including corn, soy, various glutens, legumes and so many more.
The inability to eat healthily or even enjoy food is a constant stress in my life. Often, I'm filled with anxiety, especially when I try to eat out with my friends or family, or even while traveling.
When I talk about my allergies, I'm often asked, "Have you always had allergies? Like, since you were a kid?"
People are always surprised to find out that I had zero food allergies as a child. The only environmental allergy that I suffered from was extreme hay fever. And growing up on a hay farm…well, let's just say that I experienced my fair share of allergic reactions. So, what happened?
According to FAIR Health, insurance claims for anaphylactic reactions to food rose 377 percent in the U.S. from 2007 to 2016. More than a third of those claims were for reactions in individuals 18 years and older, and some of the reported reactions were more common in adults than children. For example, adults made more than 60 percent of the claims reported for anaphylactic reactions to food additives and more than 70 percent of the claims for anaphylaxis to crustacean shellfish.
Finding the exact cause for my allergies has not been easy. In fact, there probably is no single reason. Part of the problem, as many researchers have acknowledged, is that our immune systems continue to change and evolve over the years. So, it can be hard to pinpoint an exact cause for how new allergies occur. Some possible causes that are being studied include:
Heredity – Family history of food or environmental allergies.
Location – Moving to a new location can seemingly increase your allergies due to new exposures. Some environmental allergies can also be culprits in triggering food allergy. For example, people with a birch pollen allergy may have difficulty consuming raw apples, almonds, carrot, kiwi, parsley, soy and more.
Delayed Allergy Diagnosis – Some allergies may have been present during childhood but were not fully acknowledged or recognized until later in life. This is most likely due to limited early exposure to the allergen.
Gut Bacteria and Gut Health – There have been numerous studies done on how our gut health, and the bacteria in our gut, can affect our sensitivity to foods.
Processed Food Diets – Diets in which fiber that can feed gut bacteria has been replaced with refined sugars and starches are also being evaluated as a reason for increased adult-onset allergies.
Most adults don't grow out of their allergies, like children often can. In my case, I had one set of food allergies occur at age 22 (probably as a result of severe hay fever as a child), and then I developed an entire new set of food allergies at age 34, all with different complications.
Today, I spend a lot of time wondering what my body will reject in the next ten years. Milk? Meat? Rice? The thought is, well, a little terrifying, as I am already so limited on what I can actually consume. I'm already plagued with fear when I'm asked to eat out or attend a dinner party. My food allergies always feel like an inconvenience to those around me: "Does this dish have nuts, corn, soy or fresh veggies in it? How about garlic, mustard or yeast?" I have honestly felt so much shame, embarrassment and even anxiety about my food allergies. And those feelings grow when I'm questioned or not believed by others, which happens quite a bit.
Suffering with food allergies, especially as an adult, can feel very isolating. Many resources and websites are dedicated to allergies among children, and very little exists for adults needing support, education or tools to manage their own allergy life. This is true even though most people with food allergies are adults.
If you're an adult with food allergies, I encourage you not only to be proactive about allergy education but also to share your stories with others. I guarantee you'll find others, just like you, suffering in silence. Join an online support group. On Facebook, there are literally hundreds of groups for various types of food allergies, featuring allergy-friendly recipes and resources for living allergen-free. And feel free to connect with me, Ms. Allergic to Everything, on Facebook or my website.