Contains: Courage® Research Retreat
Monday, September 21 & Tuesday, September 22
Our first-ever virtual Contains: Courage® Research Retreat!
In the past this event was for food allergy researchers, but this year we are adding general sessions where our community can engage in important conversations with key medical experts and researchers in the food allergy space.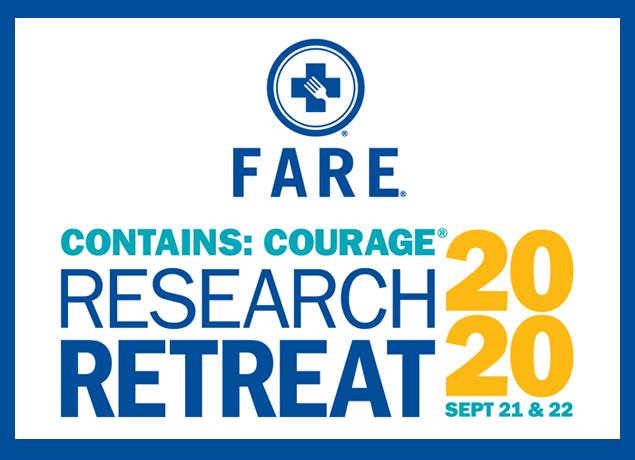 Topics Will Include:
Understanding Disease Development
Diagnosis and Monitoring
New Treatment Approaches
Prevention
View the Agenda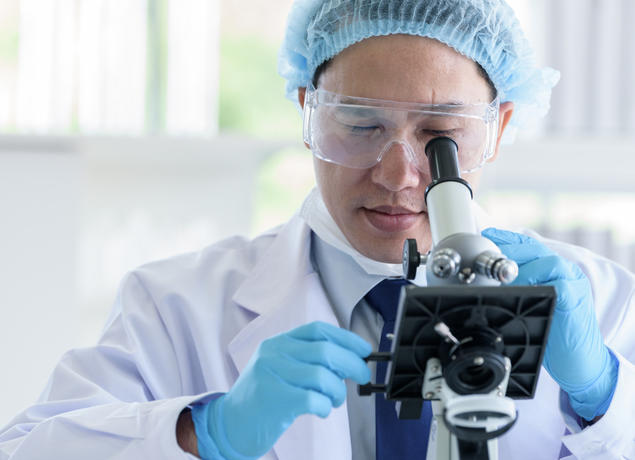 We are happy to announce a special guest appearance!
Dr. Anthony Fauci
Director of the National Institute of Allergy and Infectious Diseases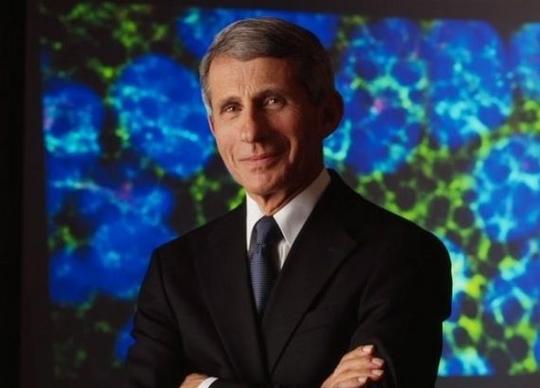 Dr. Fauci was appointed director of NIAID in 1984. He oversees an extensive portfolio of basic and applied research to prevent, diagnose, and treat established infectious diseases such as HIV/AIDS, respiratory infections, diarrheal diseases, tuberculosis and malaria as well as emerging diseases such as Ebola and Zika. NIAID also supports research on transplantation and immune-related illnesses, including autoimmune disorders, asthma and allergies.
Contains: Courage® Research Retreat weekly feature
Speakers
Amal H. Assa'ad, MD
Associate Director, Division of Allergy and Immunology, Professor of UC Department of Pediatrics, and Director of Clinical Services, Division of Allergy and Immunology at Cincinnati Children's Hospital
Kari Brown, MD
Senior Medical Director at Aimmune Therapeutics
Dr. Thomas Casale
Distinguished Chairman of the FARE Clinical Network, and Professor of Medicine at the University of South Florida
Sharon Chinthrajah, MD
Clinical Associate Professor, Medicine, Clinical Associate Professor, Pediatrics - Immunology and Allergy at Stanford
Christina E. Ciaccio, MD, MSc
Associate Professor of Pediatrics at the University of Chicago
Amaziah Coleman, MD
Attending Physician, Division of Allergy and Immunology Children's National Hospital, Assistant Professor, Department of Pediatrics George Washington University School of Medicine and Health Sciences
Carla M. Davis, MD
Director, Food Allergy Program, Texas Children's Hospital
Stephanie Eisenbarth, MD, PhD
Associate Professor Tenure; Associate Chair of Research, Laboratory Medicine; Assistant Director of Clinical Pathology Residency Program at Yale
Ruchi Gupta, MD, MPH
Professor of Pediatrics and Medicine at Northwestern University Feinberg School of Medicine and a Clinical Attending at Ann & Robert H. Lurie Children's Hospital of Chicago
Edwin H. Kim, MD, MS
Associate Professor of Medicine & Pediatrics, Division of Rheumatology, Allergy & Immunology, Program Director, UNC Allergy and Immunology Fellowship Program, Director, UNC Food Allergy Initiative, Medical Director, UNC Allergy & Immunology Clinic
Vijay K. Kuchroo, DVM, PhD
Professor of Neurology at Harvard Medical School, Senior Scientist at Brigham and Women's Hospital, and Co-Director of the Center for Infection and Immunity, at the Brigham Research Institutes, Boston.
Gideon Lack, MD
Professor of Pediatric Allergy at Kings College London
J. Christopher Love, PhD
Professor of Chemical Engineering at Koch Institute for Integrative Cancer Research at MIT
Nicholas W. Lukacs, PhD
Godfrey D. Stobbe Professor of Pathology at University of Michigan Medical School
Susan Lynch, PhD
Director, Colitis and Crohn's Disease Microbiome Research Core, Associate Professor and Department of Medicine - Gastroenterology at UCSF
Jennifer Maloney, MD
Executive Medical Director, Respiratory and Inflammation at Regeneron
Ruslan Medzhitov, PhD
Sterling Professor of Immunobiology; Investigator, Howard Hughes Medical Institute at Yale
Pharis Mohideen, MD
Chief Medical Officer at DBV
Kari Nadeau, MD, PhD
Professor of Medicine and Pediatrics and, Director of the Sean N. Parker Center for Allergy and Asthma Research at Stanford University
Anna H. Nowak-Wegrzyn, MD, PhD
Director of the Pediatric Allergy Program at NYU Langone Health
Bruce Roberts
Chief Research, Science and Innovation Officer
Hugh A. Sampson, MD
Professor, Pediatrics, Allergy and Immunology at Mount Sinai
Alexandra Santos MD MSc MRCPCH FHEA PhD
Associate Professor at King's College London
Amy Scurlock, MD
Associate Professor of Pediatrics at the University of Arkansas for Medical Sciences and Arkansas Children's Hospital and researcher at Arkansas Children's Hospital Research Institute.
Wayne Shreffler, MD, PhD
Chief, Pediatric Allergy and Immunology, Director, Food Allergy Center, Principal Investigator, Center for Immunology and Inflammatory Diseases at Massachusetts General Hospital
Scott H. Sicherer, MD
Professor of Pediatrics, Allergy and Immunology at Mount Sinai
Ian H. Solomon
Dean and Professor of Practice of Public Policy at the University of Virginia Frank Batten School of Leadership and Public Policy
Jonathan Spergel, MD, PhD
Chief of the Allergy Program at Children's Hospital of Philadelphia
Alkis Togias, MD
Branch Chief at NIAID/NIH
Carina Venter, PhD, RD
Associate Professor, Pediatrics-Allergy/Immunology at Children's Hospital Colorado
Julie Wang, MD
Professor of pediatrics at Mount Sinai
Robert Alan Wood, MD
Director of Pediatric Allergy & Immunology Professor of Pediatrics
---
Contains: Courage® Research Retreat Pricing
Industry, Pharmaceutical & Biotech
$1500.00 for 5 Registrants
Health Professionals (Research, Clinicians, Government)
$450.00 for 2 Registrants
Academia and Patients (Academics, Publications, Patients)
$100.00 per Registrant
We are excited to announce that our keynote presentations will be free to the general public.
• Details to follow on the free broadcast
*Registration is required to view all sessions
*All content will be available on demand from September 21 – September 28 with a valid registration ticket
Contains: Courage® Research Retreat weekly feature
Contains: Courage® Research Retreat Resources
Helpful tips, tricks and guidance to ensure you feel comfortable accessing the virtual Retreat and are well-prepared for September 21-22, 2020.
See a Preview of the virtual environment where the Contains: Courage® Research Retreat will take place.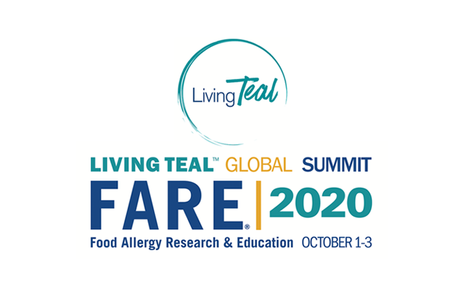 Join us for our Living Teal™ Global Summit!
This year's summit is jam-packed with your favorite stars, fun and engaging lifestyle panels, videos, networking, games and more.
Thank You to Our Partners
FARE extends our deepest appreciation to the following partners for their commitment to the FARE mission. We also want to acknowledge partners such as DBV, Genentech and YumEarth, with multi-year commitments which help ensure continuity of our work on behalf of the food allergy community.