Webinars & Training
June 24, 2020
The Microbiome and Food Allergies
Speaker: Dr. Wayne Shreffler
In this webinar you'll hear from Wayne Shreffler, MD PhD, on the latest on the microbiome – the microbes that live in our gut and on our skin – and how this personal ecosystem impacts food allergy. Join us to learn:
What is the microbiome?
How does the microbiome interact with our immune system?
Does the microbiome impact food allergy risk and development?
Can we change the microbiome?
Can changing the microbiome change food tolerance?
About the Presenter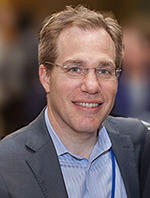 Wayne Shreffler, MD PhD, is the Division Chief of Pediatric Allergy & Immunology, Director of the Food Allergy Center and a Principal Investigator for the Center for Immunology and Inflammatory Diseases at MGH Brigham. He is an Associate Professor of Pediatrics at Harvard Medical School and an Associate Member of the Broad Institute's Food Allergy Science Initiative. Dr. Shreffler received his MD and PhD from New York University and his Pediatrics training at the Albert Einstein College of Medicine. He completed his fellowship in Allergy & Immunology at the Mount Sinai School of Medicine. He joined MGH Brigham and Harvard Medical School in 2009 to establish a new translational research and clinical care center focused on food allergy. Dr. Shreffler has authored more than 70 papers.