Senior Manager of Event Logistics & Planning
McLean, VA – must live within commutable distance to the office
Senior Manager of Event Logistics & Planning
The Sr. Manager of Event Logistics & Planning is responsible for leading, organizing, and executing logistical operations all of FARE's events throughout the country. They work with Individual Giving, Major Gifts, Research, Strategic Programs/Education, and the CRO very closely to guide strategy on internal event operations and enablement. They will be responsible for spearheading all logistical aspects of multiple events and activities and supporting all event consultants across the country. The Sr. Manager of Event Logistics & Planning prepares event-specific budget projections and supports revenue goals for departments. This position will help lead internal operations for event strategy for FARE's 10 Year Anniversary Celebration Campaign.  The position will also work closely with the Finance, Advocacy, and Creative Services teams to share collaboration opportunities.
Download an application.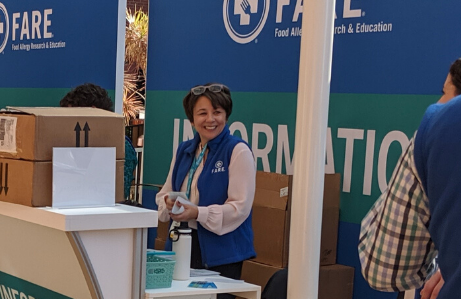 Apply Today
FARE's mission is to improve the quality of life and the health of individuals with food allergies, and to provide them hope through the promise of new treatments. Apply today by clicking below, or by emailing your application to career@foodallergy.org.