2020 Living Teal™ Global Summit
Scholarship Application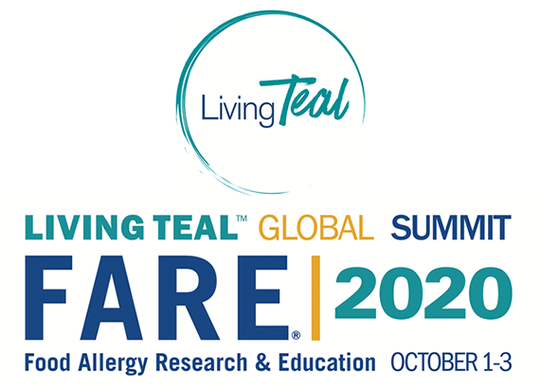 The 2020 Living Teal™ Global Summit will bring together members of the food allergy community – teens and adults, allies, thought leaders, brands and entrepreneurs – and this year it will all be virtual! A place where everyone in the food allergy community can come to learn, find support, and connect with others, this transformative event will inspire fun and lasting memories for all who attend.
The 2020 Living Teal™ Global Summit Scholarships are made possible from the generosity of The Natalie Giorgi Sunshine Foundation to enable to teens to receive the Premium Registration who would otherwise be unable to attend at this level due to financial limitations. 
A limited number of full conference scholarships are available that will cover the full cost of a Premium Registration which provides access to all general and private sessions, chats, one-on-ones with leading experts as well as celebrity guests.
Scholarships are available to individuals ages 11-22 who are living with food allergies. The application deadline is September 6, 2020 at 11:59pm PT. Winners will be notified by September 13, 2020.
As part of the award, scholarship winners will be asked to share their 2020 Living Teal™ Global Summit experience in the form of an essay, interview, video, or another form of media as requested by
FARE.
Scholarship winners will be chosen based on essay responses and demonstration of connection to the
food allergy community, financial need, and expectations for what they will gain from attending the
conference. Priority will be given to applicants who have been unable to attend FARE conferences in the
past.
For more information, visit 2020 Living Teal™ Global Summit