Alternatives to Traditional Easter Activities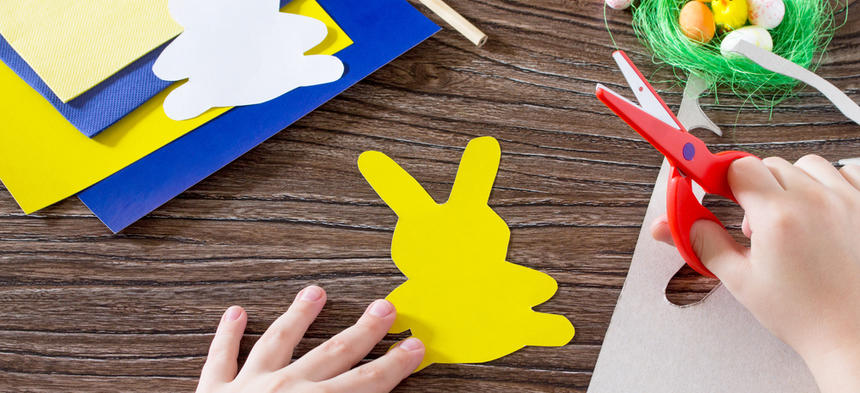 Food allergy families are no strangers to having to adapt traditions to make holidays safe. With most of the country in isolation this year, we all need to be even more creative than usual. We asked the community, including our network of Support Group Leaders, for ideas they are putting in place to continue to make this Easter special for their families while we keep a social distance and abide by the rules to stay safe. 
Community Easter Egg Hunt Alternatives
Hold an indoor egg hunt using plastic eggs full of non-food treats (like coins or toys)
Have neighborhood kids decorate seasonal coloring pages – Easter eggs, rainbows, bunnies, flowers and more – and then hang them on their windows and doors. As families take their walks, they can count the items they spot along the way. 
Enjoy arts and crafts. Cut out an egg, Easter bunny or flower and decorate it with markers, paints or sparkles. 
On certain days, have neighborhood households display in their street-facing windows fun items like teddy bears or pictures of silly faces, rainbows, or animals. Share participating addresses or streets so that youngsters can go on a scavenger hunt walk.
Staying Close with Families and Friends
FaceTime or video chat with family members that would normally be a part of your Easter morning activities or dinner.
Challenge your kids with an indoor scavenger hunt and have them call a different family member or friend for each clue.
Go 'old school' and send cards to family members. 
More Ideas for Egg Hunt Alternatives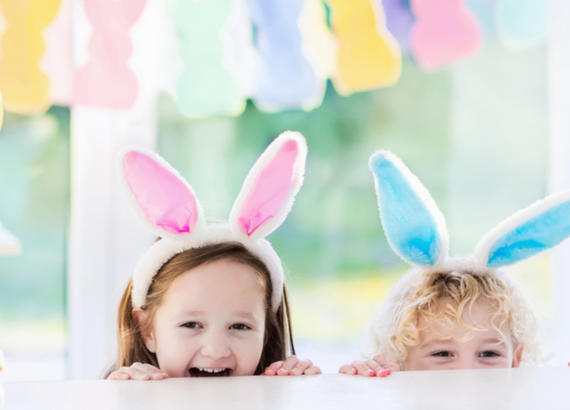 Food Allergy Alliance of the Midsouth (FAAM)