Help Us Tell Congress to Pass the Faster Act
We need your help to hold or schedule 35 meetings with Members of Congress to encourage them to become FASTER Act co-sponsors!
Make Your Voice Heard in Congress to Pass the FASTER Act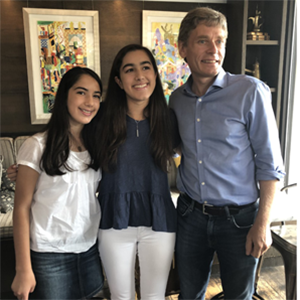 We need your help to conduct more than 35 virtual meetings with members of Congress to encourage them to become co-sponsors of the Food Allergy Safety, Treatment, Education, and Research (FASTER) Act.
Why We Need the FASTER Act
The FASTER Act, S. 3451/H.R. 2117 protects as many as 1.5 million Americans allergic to sesame by requiring that sesame be named in plain language on packaged food labels. In addition, the bill lays critical groundwork for the research we need to find new treatments and, eventually, a cure for 32 million Americans living with potentially life-threatening food allergies.
How You Can Help
In mid-July, the entire House Energy and Commerce Committee marked up the FASTER Act, a key milestone in moving the bill forward. The next step is for the bill is to be called up for a vote on the House floor. To pass the FASTER Act, we must first get as many members of Congress as we can to co-sponsor this vital legislation. We will add to our 90+ co-sponsors in the House and push for additional co-sponsors in the Senate. To share your story with your member(s) of Congress, please complete the form below. Once the form is completed, a representative from FARE's advocacy team will reach out with further details to support you in scheduling and conducting your virtual meeting(s).