VP Platform Architect
The VP Platform Architect will be responsible for leading and overseeing development of the FARE technology platform to support FARE's 5-year strategic plan and growth. This person will be an integral team member and will be expected to support technical decisions (e.g., conduct technical due diligence, provide recommendations, troubleshoot technical problems) to ensure all databases integrate, scale and protect privacy.
This role will report directly to the COO at FARE and will work closely with leaders across Market Research, Strategy & Partner Development, Patient Registry & Data Commons, Services and Audience Engagement. This role serves as a technical manager, responsible for driving the development, execution, and continuous improvement of new and existing policies, capabilities, and process. You will directly enable FAREs core product offerings and expansion of services through FARE partners.  FARE's strategy is to build a technology platform for digital engagement to build community engagement as a necessary step in rapidly growing enrollment in the FARE Patient Registry.  The Registry is the largest repository of food allergy patient self-reported data.  FARE is in a five-year process to build a world-class Data Commons to house data from a variety of sources to accelerate the development of therapies and diagnostics for food allergies.
A successful candidate will have previous experience leading teams of engineers and data architects, designing data warehousing systems and products, creating data models for reporting and analytics. They will also have experience leveraging traditional ETL and data generation technologies as well as a keen understanding of distributed data storage and processing technologies such as Spark, Kafka, EMR, and Hadoop.
Download an application.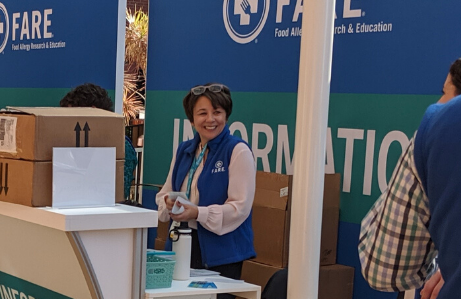 Apply Today
Food Allergy Research & Education (FARE) works on behalf of the 32 million Americans with food allergies, including all those at risk for life-threatening anaphylaxis.