Senior Manager of Marketing and Digital Fundraising Strategy
Senior Manager of Marketing and Digital Fundraising Strategy position is a crucial member of the FARE Marketing team focused on building and cultivating audiences across key initiatives and delivering the FARE voice across channels. This position will collaborate across teams to build a deep understanding of revenue-generating and community initiatives to support the delivery of the FARE mission.  In this role, you will build and inform inspiring creative briefs and detailed marketing plans by audience targets to advance FARE's constituent engagement and increase revenue through multifaceted, integrated marketing programs.
The ideal candidate will be metrics-driven with strong project ownership and focus. They have deep knowledge of marketing and fundraising strategies, with the skills to manage the tools needed to support these efforts. A creative mind with strong writing skills in addition to systematic organization and detail are traits that will drive success in this position. 
The Senior Manager will report to the Senior Director of Marketing and Branding and join a team of passionate, mission-driven professionals working to improve the life, health and hope of the 85 million Americans impacted by food allergies and intolerances, enabling them to live their best life.
Download an application.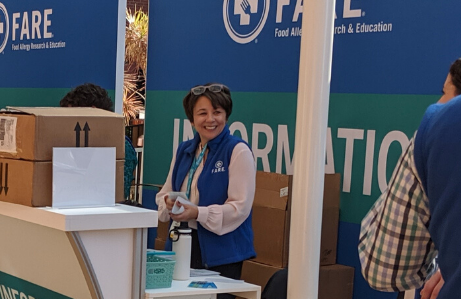 Apply Today
Food Allergy Research & Education (FARE) works on behalf of the 32 million Americans with food allergies, including all those at risk for life-threatening anaphylaxis.