Public Health Associate
McLean, VA
Public Health Associate
The Associate, Public Health will be responsible for coordinating multiple programs that are outlined in FARE's 5-year strategic plan. This person will be an integral team member and will be expected to play multiple different roles to help support the execution of the strategic plan, with a strong emphasis on public health, health communication, and program management. The Associate will also support the on-going development, tracking, and implementation of the broader FARE voice of patient strategy which will be updated on an annual to semi-annual basis.
This role will report directly to the Sr. Director Voice of Patient (VOP) at FARE and will work closely with FARE's Research, Education, and Marketing Departments. A major focus of this role will be supporting the development and management of evidence-based education programs.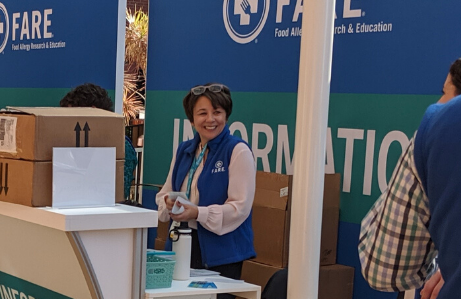 Apply Today
Food Allergy Research & Education (FARE) works on behalf of the 32 million Americans with food allergies, including all those at risk for life-threatening anaphylaxis.